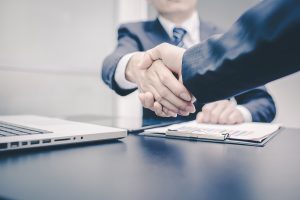 GraceHebert Architects in Baton Rouge has acquired New Orleans-based HMS Architects in a purchase both firms stated was driven by growth and innovation.
"The acquisition of HMS stems from a mutually respectful and collaborative working relationship," said Jerry Hebert, president of GraceHebert. "HMS's outstanding reputation and long-standing legacy in the Greater New Orleans
area, coupled with our resources and presence in a wide variety of industries, will endow both entities with new growth opportunities."
In addition to opportunities for geographical expansion, the acquisition increases the staff at GraceHerbet to 40 employees, with plans for immediate hiring at the company's Baton Rouge and New Orleans offices.
"The GraceHebert partnership provides HMS with a boost in resources and staff to continue to serve our clients in the elite manner they have come to expect," said Keith Steger, an HMS principal. "The entire team looks forward to joining GraceHebert and continuing our long history of providing the Greater New Orleans area with innovative design practices."
To read more, click here.