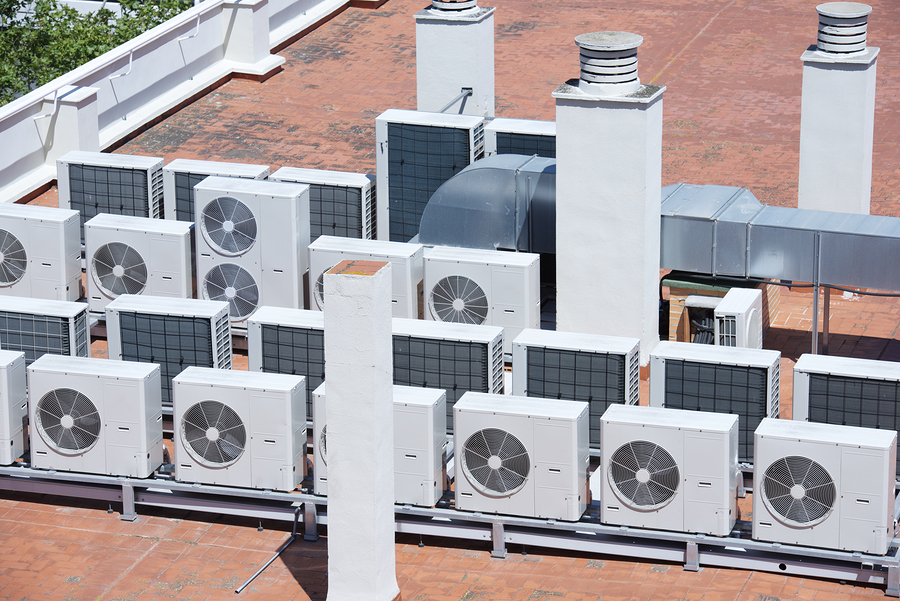 by Alex Grace
The U.S. market for building automation equipment is set to increase by more than 40 percent within the next five years. Buildings have become more intelligent, and engineers and energy managers have millions of data points on building operations within their control systems. Still, data is essentially useless if it cannot be turned into actionable information and prioritized in terms of what is most important.
To derive value from so much data, engineers and energy managers have turned to automated fault detection and diagnostics (AFDD) solutions. When properly harnessed, this technique allows building owners to save money and enable proactive maintenance in their facilities.
AFDD solutions take data points from building automation systems and pinpoint energy waste and mechanical inefficiencies. This type of software is able to unearth problems that would have gone unnoticed. Fixing these small faults early, before they develop into larger issues, preemptively prevents valuable downtime from occurring.
Some of the more common issues or failures identified using this technology include:
leaking valves;
overridden control sequences and schedules;
improper staging of fans and pumps; and
broken dampers.
These problems can be the culprit for a significant amount of avoidable energy cost due to subsequent problems like:
simultaneous heating and cooling on air-handlers;
economizers operating in the wrong mode;
under-loaded hydronic loops.
The amount of savings can quickly add up—not only do some of these inefficiencies cost as much as a few hundred dollars daily, but they may also be occurring across an entire portfolio of buildings, rather than a single structure.
There are numerous AFDD tools, but the most effective go beyond simply identifying a list of problems. Instead, they also identify root causes, direct resolutions, and prioritize findings based on the actual energy value, as well as the impact to comfort and the maintenance severity. Advanced solutions do not just report faults, but also identify opportunities to improve sequences of operation and even recommend capital projects that quantify their return on investment (ROI) with real data.
No two buildings are the same, and a central challenge for the AFDD industry is deploying diagnostics across many different building profiles, systems, and types of equipment. Aside from just the operational differences, every structure faces different demands from its occupants. As a result, the priority of fixing inefficiencies can significantly vary. A facility manager at a hospital, for instance, may care about occupant comfort first, making energy savings a secondary concern. In this case, the AFDD in place must be able to sort diagnostic results to identify and prioritize operations that have the biggest impact to occupant confront.
While customization for AFDD is important, scalability is another factor to consider. For large organizations with hundreds of sites, scalability across the enterprise is key as it can result in thousands of dollars saved. Through the use of cloud software technology, AFDD solutions can enable large deployments with an unlimited amount of buildings, equipment, and points. Using a web platform, these solutions can quickly process and display millions and even billions of data points. A complete library of diagnostic code can be rapidly applied to individual buildings, entire campuses, or even large building portfolios by mapping point, equipment, and system parameters.
For example, the Massachusetts Institute of Technology (MIT) has deployed AFDD software in over 60 buildings, spanning 930,000 m2 (more than 10 million sf). The software has been able to effectively monitor and provide analytics on over 7000 pieces of equipment using 14 million data points per day. In just one 41,800-m2 (450,000-sf) lab building, through proactive operations responding to automated diagnostics, MIT has saved over $286,000 in avoidable annual energy cost. This has allowed the school to capture utility incentives for reducing electric and gas consumption through its utility provider, NSTAR.
The ability to connect to increasingly open building automation systems has enabled an entire industry to be born around the analysis of existing building automation data to drive operational savings. Technology is essential, but without a process for managing and responding to diagnostics findings, there is only limited value.
Today, there is a rapidly growing competitive marketplace for software that helps building owners and operators find energy waste and mechanical inefficiencies. AFDD turns mountains of data into actionable information by analyzing millions of data points from building automation systems to determine where operational inefficiencies and energy waste is taking place.

Alex Grace is the director of business development of KGS Buildings, a building performance management software company, providing cloud-based automated fault detection and diagnostics to building owners, managers, and service providers. He leads channel partner sales and marketing and has a background developing joint technology and engineering services solutions. Grace can be contacted via e-mail at agrace@kgsbuildings.com.