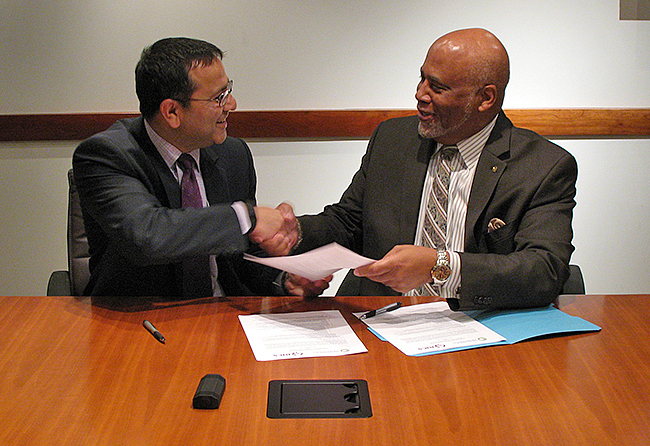 Recognizing a mutual interest in building performance, the National Institute of Building Sciences (NIBS) and the Royal Institution of Chartered Surveyors (RICS) recently signed a Memorandum of Understanding (MOU).
Having worked together on projects in the past, both organizations invest in the design, construction, operation, and maintenance of high-performance buildings and want to continue to work together.
"We are excited to be entering into this MOU with NIBS," said Neil Shah, RICS managing director. "By combining the expertise of NIBS on building science with that of RICS on real estate and construction, we look forward to improving the built environment through collaboration between our two organizations. This agreement embodies the necessary focus on whole-building/lifecycle integrative design considerations by supporting engagement between building sciences and valuation, cost-consulting, and asset management."
The MOU also supports the development of coordinated approaches to tackle important industry issues such as resilience, sustainability, and the workforce.
Both organizations were established by government to promote and advance the built environment. NIBS was established by an act of the U.S. Congress in 1974 and RICS was founded in England in 1868 and received a royal charter in 1881.