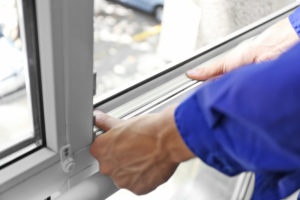 The Pressure Sensitive Tape Council (PSTC) is pursuing research that will clarify the benefits of using pressure-sensitive adhesive (PSA) tape in the construction industry. This year, it launched Phase II of a research study that will examine the role tape can play for construction professionals.
Phase I of the study focused on identifying tendencies in various markets' PSA tape usage, and a November report revealed the construction industry was one with high potential for improved usage. With this in mind, Phase II will explore which applications tape can benefit, how, and what factors influence its selection, using a second survey that opens this month.
PSTC identifies Phase II's primary objectives as:
prioritizing bonding needs in construction;
evaluating evidence of PSA tape use in construction; and
recognizing how it can benefit applications such as roofing, flooring, electrical, plumbing, ductwork, and paneling.
"Through further surveying architects and builders, the second part of our research is a deeper dive that will result in providing statistical information that identifies benefits, barriers, and drivers to using PSA tape," said Michael Merkx, the organization's president. "Our goal for embarking on Phase II will be to deliver quantitative data that will help those in the building and construction industry to fully understand what tape is capable of when used in a wide range of applications."
Findings will be released in the fall, and PSTC also plans to present them at its booth as part of the 2018 National Association of Home Builders (NAHB) International Builders Show in January.