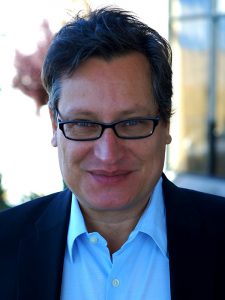 Robert Alexander González has been named dean of the School of Architecture and Planning (SA+P) at the University of New Mexico (UNM), effective July 1.
"I am excited to bring Robert González to UNM as our next dean of architecture and planning.  His ability to connect with external communities will bring great benefits to our faculty and students in their scholarship and professional service to New Mexico," said James Holloway, executive vice-president for academic affairs.
González comes to UNM from Texas Tech University (TTU). A registered architect in Texas, González is currently the director of both the architecture program, where he has led the professional program, managing undergraduate education (supervising all faculty on the El Paso campus), student recruiting, admissions, fundraising, strategic planning and graduation, and the TTU El Paso regional site.
He helped expand the site to include historic preservation studies, with a new graduate degree in this field, as well as new degrees in retail, hotel, and institutional management. González worked for nine years to engage TTU in the city's downtown renaissance, and he hopes to encourage the same kind of partnerships between the SA+P and Albuquerque and Santa Fe, where he currently resides.
González's research focuses on U.S.-Latin American relations and representations of Pan-Americanism in the built environment. He also examines U.S.-Mexico border issues as built form, ephemeral installations, and public rituals. He published Designing Pan-America: US Architectural Visions for the Western Hemisphere, a field-leading book in U.S. diplomacy and World's Fair studies and he has published numerous articles and book chapters.
González has led a $5.9 million Department of Education Hispanic-Serving Institution STEM Grant, serving as project manager and principal investigator, and working closely with a community college partner. He is the incoming president-elect of the Association of Collegiate Schools of Architecture (ACSA), and former board member of the Society of Architectural Historians and the Journal of Architectural Education. He is the founding editor of the international journal AULA: Architecture & Urbanism in Las Américas.
González received his B.Arch in architecture from the University of Texas at Austin, a SMArchS in Architecture from Massachusetts Institute of Technology (MIT), and his PhD in architectural history from the University of California, Berkeley.