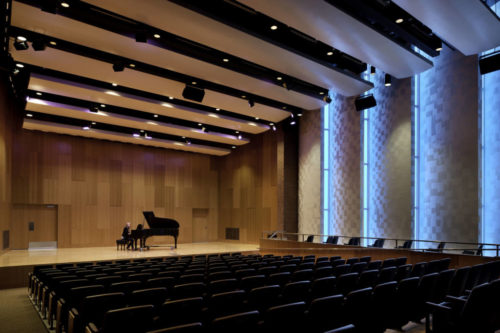 The American Institute of Architects (AIA) announced the 12 schools selected for its 2017 Education Facility Design Awards.
The awards, named by the Committee on Architecture for Education (CAE), honor educational institutions considered examples of outstanding architectural structures that facilitate learning.
Five projects received Awards of Excellence.
Music and Arts Center, Wenatchee Valley College (Wenatchee, Washington)
Intended to unite visual and performance art, Integrus Architecture created a space that effectively marries the two disciplines and fosters creative thinking. The clean, simplistic design, featuring double-height windows to maximize natural light in the art studios, allows for function and form.
Bridge for Laboratory Sciences and Integrated Science Commons, Vassar College (Poughkeepsie, New York)
Ennead Architects were praised for their design, which physically connects the science laboratories and research facilities with the school's surrounding wetlands by way of the Vassar College Bridge for Laboratory Sciences (VBLS). Spanning over a creek and uniting two sides of the campus, the newly-constructed bridge features undergraduate teaching and research labs, offices, and common areas.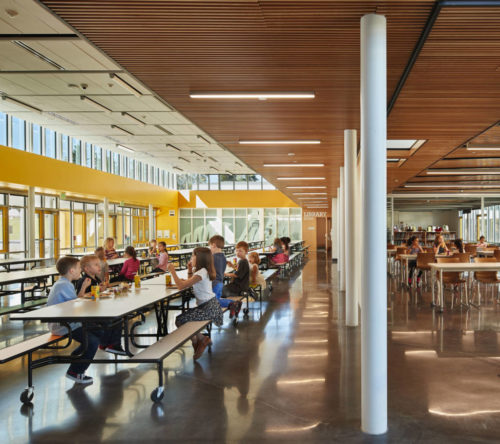 Northwood Elementary School (Mercer Island, Washington)
Mahlum Architects' design of Northwood Elementary embraces the area's natural beauty, opting to connect the indoor space with the outdoor through porches and courtyards. The open-concept design fluidly connects areas throughout the school, promoting Next Generation Science Standards through active learning.
Kohler Environmental Center, Choate Rosemary Hall (Wallingford, Connecticut)
A high-performance building, certified to Platinum under the Leadership in Energy and Environmental Design (LEED) program, the Kohler Environmental Center is a total-immersion environmental living and learning experience. Designed by Robert A.M. Stern Architects, the facility has three working laboratories, a classroom, and a greenhouse. Plus, the building's monitoring systems provides users with informative lessons about how to live sustainably.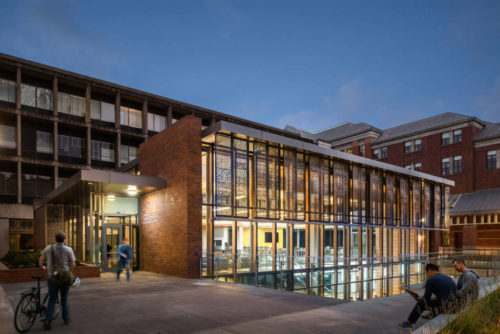 Allan Price Commons Research Library remodel/expansion, University of Oregon (Eugene, Oregon)
Described by the jury panel as "beautiful and inviting," the Price Commons Research Library is a student-centered design by Opsis Architecture that encourages experimentation and investigation. The layout allows for spatial reconfiguration, with classrooms that can be converted into informal study group spaces that encourage conversation and collaboration.
AIA's CAE also named seven Award of Merit recipients. To see those winners, click here.