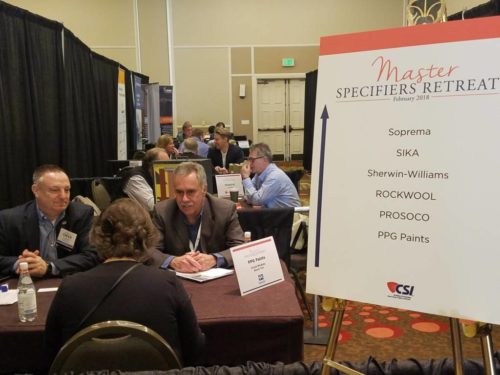 The application deadline for CSI's Master Specifiers Retreat (MSR), Jan 31-Feb 3, 2019 in Coronado, California, has been extended to September 14, 2018.
The new event allows participants to engage with a community of fellow specifiers and product selection influencers in an intimate and comfortable setting that encourages one-on-one meetings, learning sessions, and networking.
If you are a specifier/architect/product recommendation professional interested in being considered for the next MSR, please complete the application.