The true cost of transparency
by Katie Daniel | July 19, 2017 2:05 pm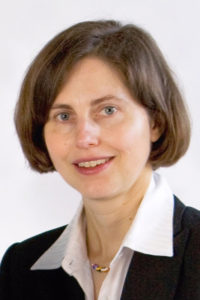 HORIZONS
By Amy Costello, PE, LEED, AP
Transparency provides the clarity manufacturers, suppliers, and consumers need to make informed decisions and help advance material health of products. In the building industry, it allows for a clearer understanding of the impacts building materials have on the environment and on human health, and transforms the way we think about how buildings and communities are designed and constructed.
The benefits and rewards of transparency transcend green building rating systems. Rather, the approach encourages communication practices of openness and collaboration between manufacturers and the architectural and design community.
From a sustainability perspective, product transparency is equivalent to information disclosure, which has both tangible and intangible value to manufacturers and consumers and aligns with the three pillars
of sustainability: people, planet, and profit. For a manufacturer, transparency can present a leadership opportunity—a way to demonstrate the company is selecting healthy materials and actively working to reduce their environmental impacts. This opportunity may enhance the brand and lead to economic benefits. Similarly, product information disclosure enables architects and designers to specify healthier materials and encourage manufacturers to eliminate certain chemicals. These decisions may improve the indoor environmental quality of a building and result in health benefits for building occupants.
Types of transparency claims
Manufacturers often choose a disclosure tool to share product details with prospective buyers or serve as the basis for product claims. Tools can focus on disclosure for individual products, construction of entire buildings, or corporate procedures. Product information can range from detail on a specific manufacturer's product to industry-wide data collected from multiple companies, such as that obtained through an industry association. Claims associated with this information may come directly from the manufacturer or be third-party verified or certified. Additionally, product information can represent a single attribute, multiple attributes, or a life-cycle assessment (LCA) stage or stages. The challenge for the manufacturer is providing the information the customer wants.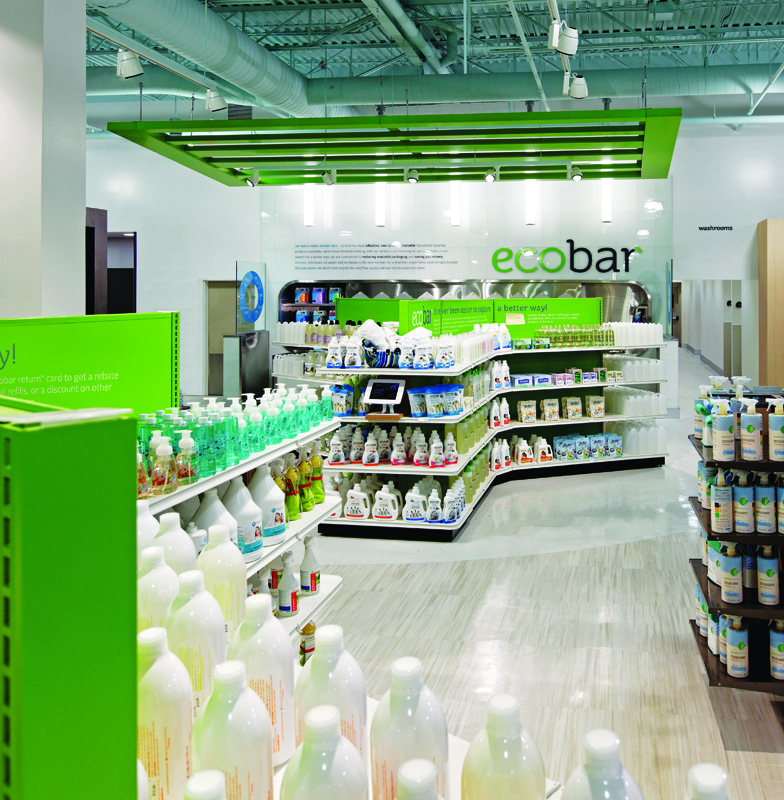 Unfortunately, not all customers want the same transparency information, and certifying bodies often advocate for their own respective certifications instead of developing and promoting common ones. This problem is compounded for global manufacturers, which must obtain different certifications based on different standards for the same or similar attribute in multiple countries. The following details types of transparency and disclosure claims and provides examples of each.
Single attributes
A single attribute describes one quality or performance factor of a product. This attribute may be very important, but also may not be the only information required to understand a product. For example, product emissions comprise a single attribute—consumers want to know if a product will emit harmful chemicals. In North America, the California Department of Public Health's (CDPH's) Standard Method for the Testing and Evaluation of Volatile Organic Chemical Emissions from Indoor Sources Using Environmental Chambers is the de facto standard. It is referenced in green building rating systems and building codes such as California Green Buildings Standard Code (CALGreen) and International Green Construction Code (IgCC). Many companies test their products to this standard, and certifiers provide third-party certifications such as FloorScore, Greenguard Gold, or Green Label Plus to demonstrate products comply with it.
A single-attribute claim associated with a building may also be an energy-efficiency claim. The U.S. Environmental Protection Agency's (EPA's) Energy Star evaluates buildings based on energy-use intensity, which is expressed as energy per square foot per year. It is calculated by dividing the total energy consumed by the building in one year by the total gross floor area of the building.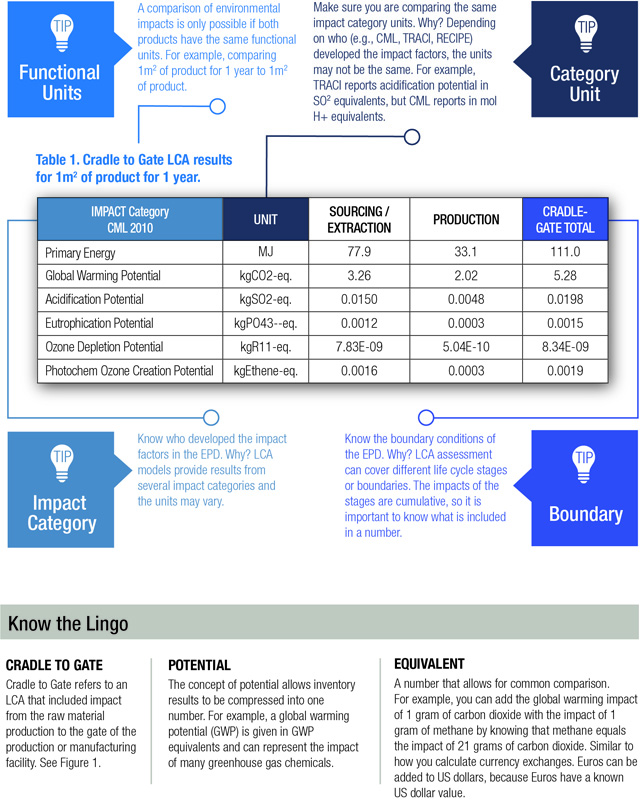 Multi-attributes
Just like the name implies, a multi-attribute certification includes more than one attribute. Several certifications have been established that include multiple attributes, and may include information from various stages of a product's life cycle. For example, American National Standards Institute/Business and Institutional Furniture Manufacturers (ANSI/BIFMA) e3, Furniture Sustainability Standard and Tools, is a multi-attribute standard including criteria for measuring a product's sustainability along the intersection of:
materials selection and usage;
energy and atmosphere;
human and ecosystem health; and
social responsibility impacts.
Green building rating systems and corporate sustainability standards like Global Reporting Initiative (GRI) or United Nations Global Compact are perfect examples of multi-attribute standards for buildings and companies. They encompass attributes ranging from energy and water efficiency to site and materials selection criteria.
It is important to note while these multi-attribute building and corporate standards are robust, it is very time-consuming for an owner or company to collect and assemble the required data. GRI and Global Compact reports are static documents, which, once launched, are rarely referenced or utilized.
Life-cycle assessment
LCA is a tool providing quantitative data about the environmental impacts at each stage of a product's life cycle. Results of this assessment are typically presented in communication tools known as Environmental Product Declarations (EPDs). Per ISO 14025, Environmental Labels and Declarations–Type III Environmental Declarations–Principles and Procedures, EPDs must be verified by a third party. Just as products can be evaluated by LCA, so too can buildings and processes.
Given an LCA can help a product manufacturer identify where an environmental impact occurs in a product's life cycle, such assessments can be used as tools to target opportunities for improvement. Sometimes, these improvements can be made at a manufacturer's facility, but other times the biggest improvement opportunity rests with a supplier and/or its processes. LCA can be costly, as it usually requires special software and training for employees. It can be contracted out, but using in-house experts allows a company to easily conduct scenarios or iterative LCA in order to understand how various decisions will impact the product's assessment.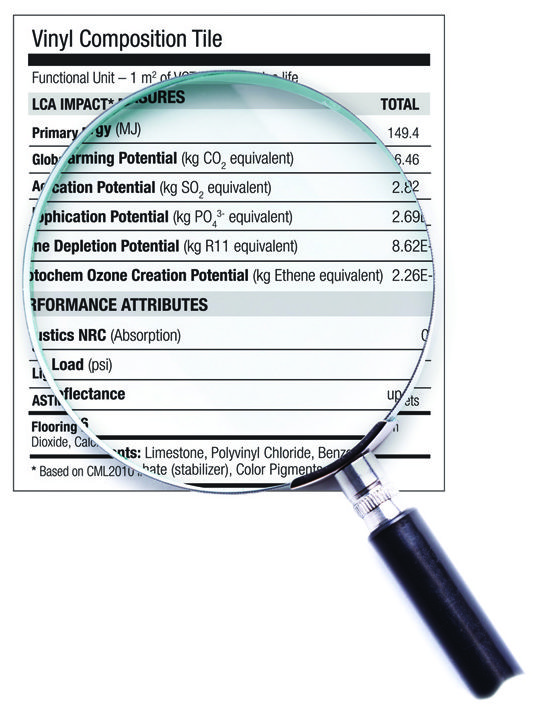 Elements of transparency
Product transparency is a wide and complex terrain, including everything from the supply chain to the product's end of life. While the increasing number of transparency initiatives focusing on social and environmental impacts offer opportunities for business, the environment, and society, they also create challenges.
Supply chain
One of the challenges in the global manufacturing environment is the number and layers of suppliers within the supply chain. Visibility and traceability beyond Tier 1 supplier and contract manufacturers (i.e. those supplying the manufacturer directly, though many purchase materials from other suppliers further up the chain) may be difficult. A few organizations have developed multi-attribute supply-chain standards, which score or evaluate companies based on their supply-chain criteria, but these options tend to be expensive and very involved. To drive sustainability into their supply chains, many manufacturers select and evaluate their suppliers based on their sustainability practices.
Product ingredients
Some industries have been addressing product ingredients for many years, yet ingredient disclosure is still a challenge. Earlier this year, a U.S. food and care product manufacturer announced a new transparency initiative to provide people with access to additional fragrance ingredient information for its personal care products. This initiative went beyond labeling requirements to provide in-depth product detail.
Historically, chemical substitutions have often been implemented in silence, as most companies do not want to market the fact their products previously contained a chemical of concern. There are several options for manufacturers to disclose the ingredients in their products, but this process is not always straightforward. Many manufacturers purchase mixtures they add to their products, and the suppliers of these components can be hesitant to provide the ingredients. Some manufacturers also add chemicals that, due to a reaction, are not present in the final product, which creates confusion as to whether the chemicals need to be noted as ingredients.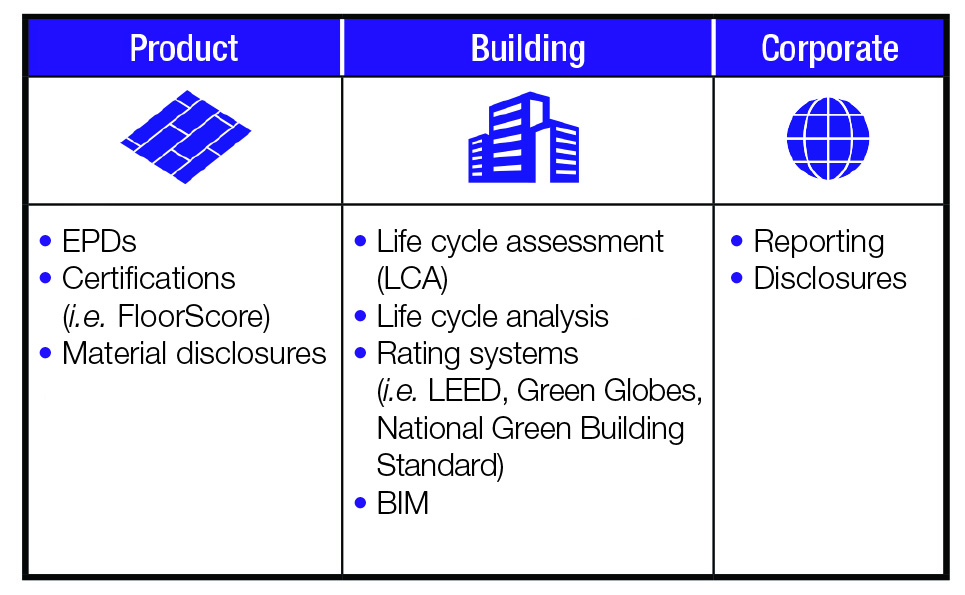 Environmental impacts
Environmental impacts are typically reported through EPDs. However, several key questions should be asked when reviewing or attempting to compare EPDs.
1. What life-cycle stages are included in the study?
LCA studies typically include the 'cradle' impacts of a product, or those associated with the raw materials used to make it. They can also include its 'gate' impacts, or those associated with manufacturing the product until it leaves for the site. Some manufacturers will further include the impacts to the 'grave,' or to the point the product is disposed of at the end of its useful life.
2. On what product category rules (PCRs) was the EPD based?
Unless the same PCRs are used for each, multiple products cannot be compared. For example, the UL Environment (ULE) product category rules for flooring allow five percent of energy to be omitted, while the NSF product category rules for flooring only allow this with one percent of energy. This may not seem like a big difference, but different assumptions result in different outcomes.
3. For what functional unit was the EPD prepared?
A comparison of environmental impacts is only possible if both products have the same functional units. For example, it is possible to compare 1 m2 (11 sf) of a product for one year to 1 m2 of another product for one year, but this becomes more difficult if one of the two products is not measured in m2.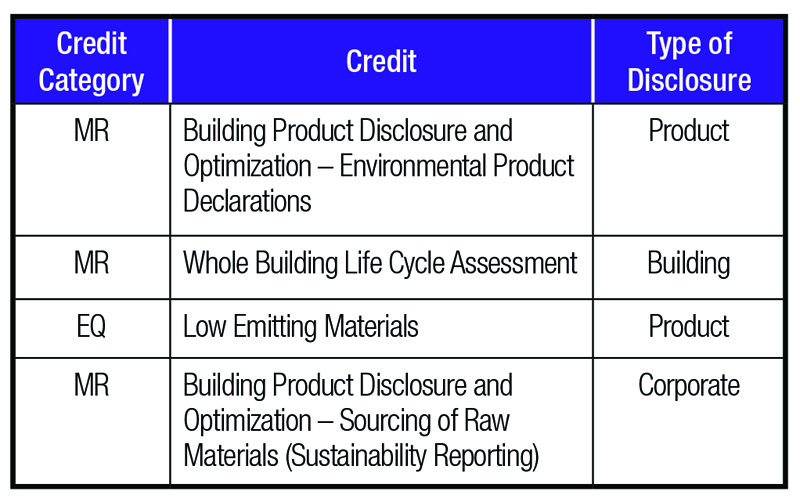 4. What impact characterization factors are used?
EPA developed impact characterization factors known as Tool for Reduction and Assessment of Chemicals and Other Environmental Impacts (TRACI). These factors may not be comparable to others, such as CML factors, which were developed by Leiden University in the Netherlands. For example, TRACI measures eutrophication potential in nitrogen equivalents, while CML measures it in phosphate ion (PO4-3) equivalents. Eutrophication is a type of pollution where too many nutrients enter land or water. Building products contribute to this process when manufacturing processes release nitrogen- or phosphorus-containing chemicals such as ammonia or nitrogen oxides through their air stacks or water discharges.
End-of-life practices
Many companies design products with end-of-life disposal in mind. Some may have developed product 'take-back' or recycling programs—for example, in 2016, a cell phone manufacturer designed and introduced a robot able to disassemble the manufacturer's phones. The introduction of this technology enables the company to recycle its devices. Several building product companies also operate programs that take back products, such as vinyl flooring. Generally, these types of programs support the principle of the circular economy, as they maintain
the value of the materials.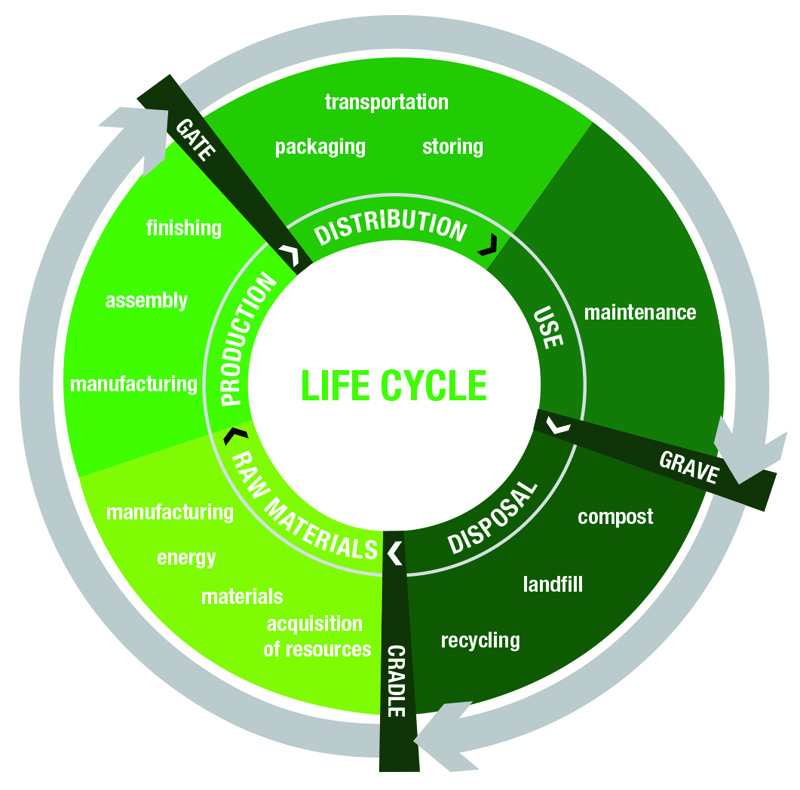 Various aspects of transparency
Determining what type of product transparency is right for the project or product selection depends on several factors, including why product transparency is being pursued. If the answer to this question is to achieve certification, then the requirements are defined in the building rating standard, but if the goal is to encourage healthy materials, it is better to request LCA or material content disclosure.
Some companies may be reluctant to provide the exact formulation for a product for competitive reasons, but may be willing to provide a third-party certification focused on material ingredients, such a Material Health Certificate. These certificates are based on the material health assessment method in the Cradle to Cradle Certified Product Standard, and provide manufacturers with a way to communicate how they are working toward chemically optimized products without actually disclosing the product ingredients.
Conclusion
While LCA and EPDs are not always comparable, they are both directional indicators a company is willing and committed to improving its environmental footprint. However, certifications and tools like LCA software are expensive, and having more certifications is not always indicative of better environmental performance. It is important to be educated to make the best product selection decisions based on what is important to the design/construction professional and to clients.
Amy Costello, PE, LEED AP, is a sustainability manager with Armstrong Flooring, developing and managing the company's sustainability strategic initiatives and working closely with technical, marketing, and sales departments. Costello is on the U.S. Green Building Council's (USGBC's) Board of Directors Advisory Committee and Indoor Environmental Quality Technical Advisory Group, and also chairs ASTM's Sustainable Manufacturing subcommittee. She holds degrees from Randolph-Macon Woman's College and Virginia Commonwealth University, and is a licensed professional engineer. Costello can be reached via e-mail at aacostello@armstrongflooring.com[7].
Endnotes:
[Image]: https://www.constructionspecifier.com/wp-content/uploads/2017/07/ArmstrongFlooring_BBTBioFlooringEcoBar.jpg
[Image]: https://www.constructionspecifier.com/wp-content/uploads/2017/07/EPD-Infographic_V4.jpg
[Image]: https://www.constructionspecifier.com/wp-content/uploads/2017/07/F7440F9469-816-Transparency-Fig2-e1500486735786.jpg
[Image]: https://www.constructionspecifier.com/wp-content/uploads/2017/07/F7440F9469-816-Transparency-Fig3.jpg
[Image]: https://www.constructionspecifier.com/wp-content/uploads/2017/07/F7440F9469-816-Transparency-Fig4.jpg
[Image]: https://www.constructionspecifier.com/wp-content/uploads/2017/07/FP7440F9449-816-Understanding-EPD-Fig1.jpg
aacostello@armstrongflooring.com: mailto:aacostello@armstrongflooring.com
Source URL: https://www.constructionspecifier.com/the-true-cost-of-transparency/
---