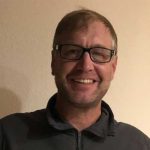 AECO (architecture, engineering, construction, owners) professionals who earn their Construction Contract Administrator (CCCA) certification demonstrate a high level of knowledge for developing, administering, and enforcing construction documentation. Passing the CCCA exam means one has proven their skill in:
quality assurance and quality control;
bidding and negotiating procedures;
construction observation and inspection;
Division 01, General and Supplemental Conditions, agreements, and all other documents related to the project; and
enforcement and liability.
Here, Mary Alvarez, Assoc. AIA, CDT, CCCA, discusses her career in construction and shares her perspective on what it took to reach this goal.
Can you provide an overview of your career, and why you chose to work in this industry?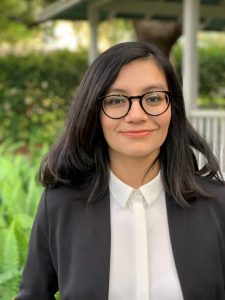 I received a Master's of Architecture, and urban and community design from the University of South Florida and have been pursuing the architecture and design profession for the past six years. I currently work as an architectural associate at Hoffman Architects, who merged with Wannemacher Jensen Architects at the end of last year. I've had the opportunity to work in various educational and religious facilities with public and private clients in Florida's Pinellas, Hillsborough, and Pasco counties.
I passionately believe architecture is a powerful experience that influences us, both individually and collectively, and provides a myriad of opportunities for transforming our communities through the built environment. In the past, I served on the board of Tampa Bay Foundation for architecture and design, advocating for the value design brings to the everyday experience, and received the Kelley Emerging Professional Award from AIA Tampa Bay in 2018.
What prompted you to earn your CCCA?
I'm in the process of completing my architecture license exams, and there's a lot of information overlap between the CCCA certification and the construction and evaluation (CE) section of the ARE 5.0. I wanted to study for both to strengthen my knowledge of the construction administration processes. One of my goals was also to improve as a professional and be able to do my job better with the acquired knowledge.
How did you prepare for the exam?
The valuable resources CSI offers helped me to prepare for this exam, mainly The Construction Contract Administration Practice Guide. I also signed up for the Construction Documents Technology (CDT) and CCCA learning unit series through the learning library, and the Portland CSI CDT classes taught by Cherise Lakeside. It was important for me to also review the CDT material to strengthen the knowledge acquired in the CDT certification. Additional material that helped me to prepare included the Architect's Handbook of Professional Practice and the A201- 2017 General Conditions of the Contract for Construction.
What about the exam process stands out for you?
The ability to understand the construction administration process from all points of view: the owner, construction, and design teams.
Were there any surprising, or unexpected methods or preparation that helped you achieve success?
Yes, one of the things that helped me the most was relating the learned knowledge to current and past experiences in the field and reflect on its approach. This exercise helped me to learn and retain the information.
How did your professional and personal community support you?
My colleagues and loved ones supported me by understanding my commitment to my goal and provided me with space and time to prepare for and take the exam. Also, by engaging in discussion, sharing their experience, and answering any questions I had as I prepared for the exam.
How do you feel this will impact your future in the industry and inform the work you do?
As mentioned above, by providing me the ability to understand the construction administration process from all points of view: the owner, construction, and design teams. As someone coming from the architecture industry, it is important to understand where every team member is coming from to allow for better communication, make better decisions, and collaborate for the successful completion of a project.