by Dennis Wilson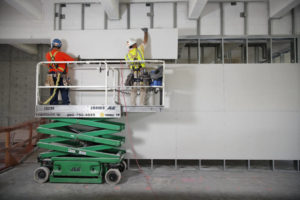 In recent years, building and design professionals have witnessed a significant shift in what is considered a sustainable construction project.
The more stringent requirements of the latest Leadership in Energy and Environmental Design (LEED v4) rating system have raised the bar for project teams with sights set on LEED certification. The same has been true for building product manufacturers. Earlier versions of LEED allowed manufacturers to make sustainable product claims based on one attribute—while the product's other characteristics may not have made the grade. Under LEED v4, however, manufacturers are being asked to provide more detailed information on material content and comprehensive environmental impact before their individual products can be considered for a green product designation.
These changes were designed by the U.S. Green Building Council (USGBC) to push the commercial construction and building product industries toward more sustainable operations. One of the most discernible differences between the LEED 2009 and LEED v4 rating systems is the demand for more transparency from manufacturers in green product claims. The best way for manufacturers to meet this demand and demonstrate their progress toward more sustainable products is to obtain an environmental product declaration (EPD).
EPDs are rigorous, third-party examinations of a product's environmental impact throughout its life cycle. Together with the evolving LEED rating system, these product documents are helping spur change in the commercial construction industry today.
Why EPDs?
As the public continues to become more educated about sustainable living, the need for transparency from manufacturers grows. Transparency helps architects and specifiers make more informed, sustainable specification decisions, putting them on track toward achieving LEED certification and a healthier building for the client. Additionally, the more sustainability-minded consumers of today are becoming more interested in the environmental impact of the products they use. According to a report on the 2015 Corporate Social Responsibility (CSR) study from public relations and marketing agency Cone Communications:
90 percent of consumers said they would switch from using a current brand to another brand associated with a social or environmental cause;
80 percent said they seek out environmentally responsible products; and
71 percent are willing to pay more for a product if it is certified sustainable.
However, as consumers become more interested in sustainable products, many are viewing manufacturers' sustainable product claims with suspicion. According to the CSR study, only 44 percent of Americans believe the sustainable product claims made by manufacturers, and 77 percent said they would stop using a product if it was proven less sustainable than originally claimed. The greater transparency offered by an EPD gives proof a manufacturer is striving to be an environmental steward and helps win the confidence of consumers.
To gain clearer understanding of the depth of transparency provided by EPDs, it is helpful to take a closer look at the process.
How EPDs are made
Manufacturers must undergo a lengthy, robust business process when developing an EPD. This starts with the selection of a program operator, an independent agency that ensures the key steps in creating an EPD are followed in accordance with guidelines set by the International Organization for Standardization (ISO). Next, the manufacturer must establish product category rules (PCRs), following the mandates of industry standard ISO 14040:2006, Environmental Management: Life Cycle Assessment–Principles and Framework. The manufacturer then conducts a life cycle assessment (LCA) to determine the product's overall environmental impact, creates the EPD, and has it verified by an independent third party, such as Underwriters Laboratory (UL) Environment, for added credibility.
Two definitive approaches taken by manufacturers in pursuit of an EPD are 'cradle-to-gate' approach and the 'cradle-to-grave.' The cradle-to-gate evaluation of a product is the minimum allowed for an EPD under LEED v4, and examines the product's environmental impact from raw material extraction until it reaches the 'gate' of the manufacturing facility.
Manufacturers are increasingly opting for the more robust cradle-to-grave approach. Based on a full LCA, this method examines the product's environmental impact at each stage of its life cycle—from cradle to grave. For example, LCAs for a building product would likely report on the environmental impacts tied to raw material extraction and transportation, product manufacturing, the use phase, and the product's end of life.
So, compared to the cradle-to-grave approach, the cradle-to-gate evaluation gives a very limited view of a product's overall environmental impact. Project teams seeking out products with cradle-to-grave EPDs during specification are better able to understand the full environmental impact picture, from raw material extraction to product end of life. They can then make more sustainable decisions accordingly.
How EPDs help earn LEED credits
There are a variety of categories under LEED v4 where specifiers can maximize their credits by selecting products having EPDs. The first and most common way to achieve this is under LEED v4 Materials and Resources (MR) Credit 2. This credit requires a project team to specify 20 different products that have EPDs, sourced from at least five different manufacturers. The availability of manufacturer-specific EPDs enables the architect or specifier to achieve this.
The second way a project team can achieve LEED credits under MR credit 2 is to specify products with multiple sustainable attributes. This strategy is intended to reward manufacturers for using EPD documents as a playbook for sustainable product innovation by showing environmental impact reduction, or performance improvement, below industry average or across iterations of a manufacturer-specific EPD in at least three of the environmental impact categories measured in an EPD. Those categories measure product impact on factors such as global warming potential or depletion of nonrenewable energy resources. Click here for more information on how to earn credits under MR credit 2.
LEED v4 also awards pilot credits for actions and projects USGBC considers innovative, but have not been formally approved as a standard credit in their rating system. MRpc84 Materials Multi-Attribute Assessment – EPDs, formerly known as Pilot Credit 52, was added to LEED 2009 with the introduction of LEEDv4. This credit in LEED 2009 mirrors the MR Credit 2, credit from LEED v4. For more information on either of these credits, specifiers can visit the USGBC website.
Conclusion
It is true EPDs are helping drive change within the manufacturing sector and the commercial construction industry, challenging stakeholders to step up and do their part for environmental stewardship. As more manufacturers develop cradle-to-grave EPDs and more projects use products carrying the EPD label, the sustainable construction movement will continue to grow in the right direction for years to come.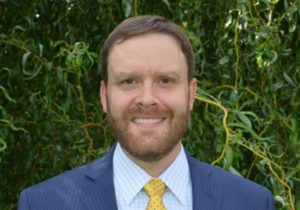 Dennis Wilson is the director of corporate social responsibility, product stewardship, and sustainability for Saint-Gobain in North America, the parent company of CertainTeed. Wilson joined CertainTeed/Saint-Gobain in 2007 and has since worked in a variety of operational environment, health, and safety (EHS), product stewardship, and sustainability roles. He holds an MS in environmental protection and safety management from St. Joseph's University and an MBA from LaSalle University. Wilson was recently appointed to the U.S. Green Building Council's (USGBC's) Leadership in Energy and Environmental Design (LEED) Materials and Resources Technical Advisory Group (MR TAG) for 2018. He can be reached at certainteed@zenogroup.com.