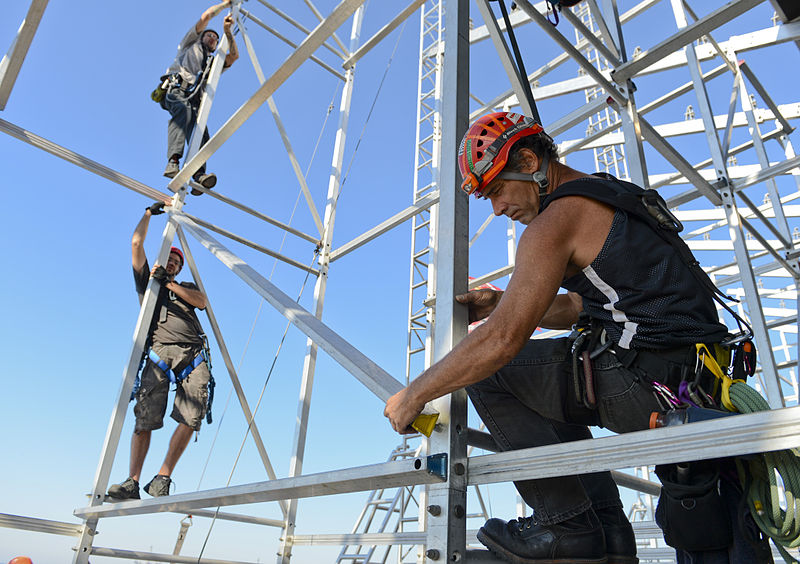 Skilled labor shortages are expected to have a substantial impact on commercial construction businesses over the next three years, according to the Q3 2018 USG Corporation + U.S. Chamber of Commerce Commercial Construction Index. 
The report revealed 88 percent of contractors are expecting to feel at least a moderate impact from workforce shortages in the next three years with more than half (57 percent) expecting the impact to be high/very high. It also found that a lack of skilled workers was the number one factor impacting increased jobsite safety risks (58 percent).
"The commercial construction industry is growing but the labor shortage remains unresolved," said Jennifer Scanlon, president and CEO of USG Corporation. "As contractors are forced to do more with less, a renewed emphasis on safety is imperative to the strength and health of the industry. It continues to be important for organizations to build strong and comprehensive safety programs."
Findings of the report show a majority of respondents are working to improve the overall safety culture on the jobsite (63 percent) and at their firm's offices (58 percent). The indicators reported to have the highest impact on improving safety culture and outcomes are those that engage employees throughout the organization. For example: developing training programs for all levels of workers (67 percent), ensuring accountability across the organization (53 percent), empowering and involving employees (48 percent), improving communication (46 percent), demonstrating management's commitment to safety (46 percent), improving supervisory leadership (43 percent), and aligning and integrating safety as a value (42 percent).
The report also found addiction and substance abuse issues are a factor in worker and jobsite safety. Nearly forty percent of contractors are highly concerned over the safety impacts of worker use/addiction to opioids, followed by alcohol (27 percent) and marijuana (22 percent).
Overall contractor sentiment saw a slight boost in optimism with an Index score of 75 in the third quarter–up two points from Q2 2018. The Index looks at the results of three leading indicators to gauge confidence in the commercial construction industry, backlog, new business and revenues, generating a composite index on the scale of 0 to 100 that serves as an indicator of health of the contractor segment on a quarterly basis.
On Sept. 20, 2018 at 2:00 p.m. (ET) Dodge Data & Analytics will host a webinar to discuss the Index findings in detail. Information to register can be found here.