WSP grows its sustainability offerings with new acquisition
June 30, 2017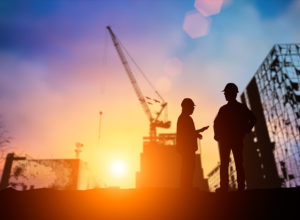 By acquiring consulting firm YR&G[2], WSP USA[3] hopes to broaden its presence, offerings, and focus on sustainability. It is adding the 11-year-old firm and its 20 professionals to WSP's Built Ecology[4] group, making the most of the smaller company's environmental knowledge and expanding its offices to include New York, Colorado (i.e. Denver and Boulder), Chicago, and Portland, Oregon.
"Our buildings practice was founded on the notion that driving high-performance design was essential to our collaboration with architects in the creation of great buildings. Over the years, that passion expanded to include broader sustainability goals with our proud participation as a founding member of the U.S. Green Building Council[5] (USGBC)—at the time, the only engineering firm to be part of that movement," said David Cooper, president of WSP's buildings practice. "The acquisition of YR&G enables us to broaden and deepen our expertise in both the design of high-performance buildings and the strategic analysis and advice we can provide to our clients."
YR&G has numerous accolades to its name in terms of environmentally minded design, including:
Federal Center South in Seattle, certified to Platinum under the Leadership in Energy and Environmental Design (LEED) program and winner of American Institute of Architects[6] Committee on the Environment[7] (AIA COTE) Top 10 and Top 10 Plus Awards;
National Oceanic and Atmospheric Administration[8] (NOAA) Inouye Regional Center in Honolulu, certified to LEED Gold and also a Top 10 Award winner; and
Conrad N. Hilton Foundation[9] headquarters in Agoura Hills, California, which is a net-zero energy (NZE) building.
"We are very excited to be joining the WSP USA team. It gives us an amazing platform to further our impact on the sustainability and health of built environments," said Josh Radoff, a founding principal at YR&G. "While our roots are in building and neighborhood sustainability, we look forward to expanding our reach across WSP's transportation and infrastructure, industry and energy, and water and environment practices, and to being part of one of the best all-around sustainability consulting, engineering, and infrastructure practices that exists today."
Endnotes:
[Image]: https://www.constructionspecifier.com/wp-content/uploads/2017/06/bigstock-151351364.jpg
YR&G: http://www.yrgxyz.com/
WSP USA: http://www.wsp-pb.com/en/WSP-USA/
Built Ecology: http://www.wsp-pb.com/en/WSP-USA/What-we-do-USA/Buildings/Services/Built-Ecology/
U.S. Green Building Council: http://www.usgbc.org/
American Institute of Architects: https://www.aia.org/
Committee on the Environment: https://network.aia.org/committeeontheenvironment/home
National Oceanic and Atmospheric Administration: http://www.noaa.gov/
Conrad N. Hilton Foundation: https://www.hiltonfoundation.org/
Source URL: https://www.constructionspecifier.com/wsp-grows-its-sustainability-offerings-with-new-acquisition/
---