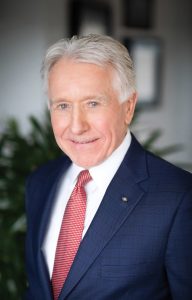 Cary S. Kopczynski, FACI, has been elected to serve as president of the American Concrete Institute (ACI) for 2021-2022. Antonio Nanni, FACI, has been elected vice-president for a two-year term, and Charles K. Nmai is now the institute's senior vice-president.
Additionally, four members have been elected to serve on the ACI Board of Direction, each for three-year terms: Michael C. Brown, FACI, Anthony R. DeCarlo Jr., John W. Gajda, FACI, and Kamal H. Khayat, FACI.
Kopczynski is CEO and senior principal of Cary Kopczynski & Company (CKC), a structural engineering firm with offices in Seattle and Chicago. CKC designs major urban buildings throughout the United States. He is also a licensed civil and structural engineer in many states and a recognized expert in the design of reinforced concrete and post-tensioned concrete building structures. He has authored numerous articles in the fields of structural analysis, design, and construction. He serves on the Board of Trustees of the ACI Foundation and on ACI's Board of Direction, and previously served on the Financial Advisory Committee.
Nanni is professor and chair of the Department of Civil, Architectural, and Environmental Engineering at the University of Miami. He has been an active member of many ACI committees, including 318, Structural Concrete Building Code; 440, Fiber-reinforced Polymer Reinforcement; 549, Thin Reinforced Cementitious Products and Ferrocement; the International Advisory Committee; and the Committee on Codes and Standards Advocacy and Outreach.
Brown is a senior engineering manager and senior technical principal in the Herndon, Virginia, office of WSP USA. He serves as the firm's U.S. bridge asset management lead, a role in which he conducts condition evaluation and asset management of bridges and transportation structures, employing his knowledge of materials testing and nondestructive evaluation techniques. Brown has been an active member of ACI since 1997 and became a Fellow of the Institute in 2012.
DeCarlo Jr. is the COO of TWC Concrete LLC, a turnkey concrete contractor in Cincinnati, Ohio. He is a member of the ACI Financial Advisory Committee and ACI committees 301, Specifications for Structural Concrete, and 330, Concrete Parking Lots and Site Paving. He is chair of ACI subcommittees 301-F, Architectural Concrete – Section 6, and 301-L, Tilt-Up Construction – Section 12.
Gajda is a principal and co-founder of MJ2 Consulting, PLLC, of Cedar Park, Texas. Gajda's expertise is in the areas of mass concrete and thermal properties of concrete, crack investigation, and delayed ettringite formation. For more than 20 years, he has worked on mass concrete issues on approximately 1000 projects throughout the world.
Khayat is the Vernon and Maralee Jones professor of civil engineering at Missouri S&T in Rolla, Missouri. He is the director of the Center for Infrastructure Engineering Studies at Missouri S&T and past director of the Tier-1 University Transportation Center for Research on Concrete Applications for Sustainable Transportation (RE-CAST) and the National Center for Transportation Infrastructure and Safety.