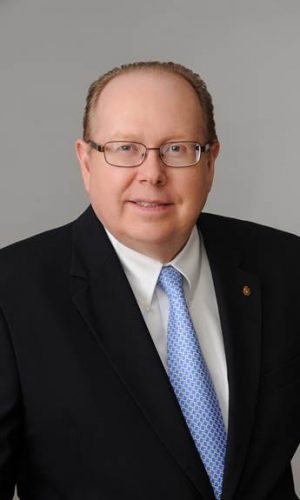 The American Institute of Architects (AIA) has elevated Jonathan Humble, regional director of construction codes and standards for the American Iron and Steel Institute (AISI), to the AIA College of Fellows.
"We congratulate Jonathan on this prestigious achievement," said Jay Larson, managing director of AISI's construction technical program. "Jonathan is a valuable liaison between the steel industry and the architectural community, using his extensive knowledge of building code development and issues impacting the codes—such as energy efficiency, sustainability, and acoustic performance—and developing technical resources to benefit architects, engineers, building owners, and code officials."
Based in West Hartford, Connecticut, Humble has worked for AISI for 22 years. He previously held the position of project coordinator–state building projects for the State of Connecticut Department of Public Works, as well as architect representative with the Codes and Standards Committee for the State of Connecticut. Humble has also served on numerous codes and standards committees.
"Jonathan is highly respected by the steel industry, recognized for providing leadership and guidance to AISI while also assisting multiple steel product associations in their understanding and response to building code issues," Larson continued. "His skills and expertise have contributed to the advancement of building performance while benefitting the steel industry and architectural community."
Humble, along with the entire class of Fellows, will be honored June 22 at AIA Conference on Architecture 2018 in New York City.