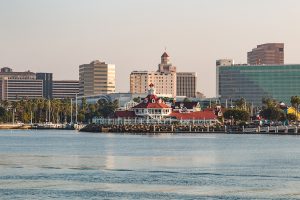 Registrations are open for the annual CONSTRUCT conference, to be held in Long Beach, California, from October 3 to 5. The event offers a variety of learning opportunities for architects, designers, specifiers, contractors, project managers, product representatives, engineers, and building owners/managers.
This year's program features at least 50 sessions through which participants can earn up to 17 hours of continuing education units (CEU).
The show features the following three featured sessions:
"The Digital Transformation of Specifications," led by Paul Doherty, CEO of The Digit Group;
"Knowledge Transfer: An Ethical Responsibility for AEC Professionals," led by Brok Howard, technical account manager at dRofus; and
"Why Equity Matters for Everyone: A New Value Proposition for Design," led by Rosa Sheng, FAIA, director of equity, diversity, and inclusion at SmithGroupJJR.
For the first time, CONSTRUCT 2018 offers a "Power Panel" session. Titled "Millennials as Successors: Misconceptions & Realities – Hear it from them!", this session will feature four up-and-coming architecture, engineering, and construction (AEC) professionals who will dispel commonly held beliefs about their generation and what it wants for the future of the industry.
In addition to these new sessions, CONSTRUCT will be hosting an interactive luncheon, "Real Talk About Challenges, Opportunities & Innovations," featuring the hosts of the Archispeak podcast, Evan Troxel, Neal Pann, and Cormac Phalen, who will share their insights on industry trends, new technologies, challenges, opportunities, and innovations.
CONSTRUCT has arranged a number of informative tours on Wednesday, October 3, offering a behind-the-scenes look at expansion, preservation, and renovation projects, as well as a historic overview of the city.
Along with the educational program, attendees can explore the exhibit hall on Thursday, October 4, and Friday, October 5, where more than 150 companies will showcase their products and services.
To register, click here.