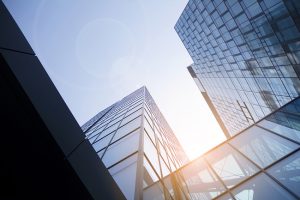 Architecture firm billings are contracting once again after two months of a slow decline, according to a new report from the American Institute of Architects (AIA).
The pace of decline during November accelerated from October, posting an Architecture Billings Index (ABI) score of 46.3 from 47.5 (any score below 50 indicates a decline in firm billings).
The pace of inquiries into new projects slowed, but remained positive with a score of 52. However, the value of new design contracts dipped back into negative territory with a score of 48.6.
"In previous design cycles, we typically have not seen a straight line back to growth after a downturn hits," said AIA chief economist, Kermit Baker, Hon. AIA, PhD. "The path to recovery is shaping up to be bumpier than we hoped for. While there are pockets of optimism in design services demand, the overall construction landscape remains depressed."
Key ABI highlights for November include:
regional averages are 50.1 for the Midwest, 48.3 for the West, 46.7 for the South, 38.7 for the Northeast;
sector index breakdown are 52.2 for multi-family residential, 49.5 for mixed practice, 47.5 for commercial/industrial, 41.9 for institutional;
project inquiries index is 52; and
design contracts index is 48.6.