Consequently, daylighting is no longer considered a 'viable' energy-saving design strategy for some because it does not pencil out from a simple payback or ROI point of view. Since many design professionals have bought into this way of thinking and have become hostage to it, they have lost the ability to forcefully argue against this narrow energy economic view of daylighting.
If architects care about improved occupant comfort, health, and productivity, and about achieving significant energy savings, then aggressive daylighting is an essential design strategy. However, it must be an integral part of all their designs, just like indoor plumbing, and not subject to the vagaries of ROI calculations and simplistic energy economics. Architects make thousands of decisions and trade‐offs during the course of designing a building; ensuring the inclusion of aggressive daylighting into their designs is easily accomplished when it is a high priority, particularly if an integrated design process (IDP) approach is used.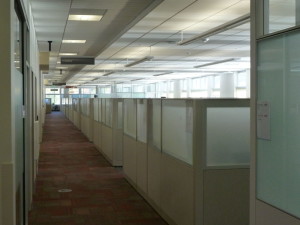 Current marketplace economics do not properly value all the benefits of daylighting—rather, it demands meeting narrowly defined energy economic criteria before being considered and incorporated into buildings. Daylighting must become a mandatory requirement in building codes and standards, such as American Society of Heating, Refrigerating, and Air-conditioning Engineers (ASHRAE) 189.1, Standard for the Design of High-Performance Green Buildings, and the International Green Construction Code (IgCC).
The requirements must address both quantitative (illumination levels) and qualitative (glare) issues in the daylit zones, and do so in a performance‐based approach. Currently, most daylighting code requirements, such as California's Title 24, address only electric lighting controls (i.e. require daylight harvesting controls ) in the perimeter zones of buildings, and do not deal with occupant visual comfort like glare or high contrast ratios.
Architects must become better educated in understanding and applying daylighting design principles. In an ideal world, more design professionals would be forceful and effective in advocating for daylighting with their clients. Simply put, they should not condone or participate in the misdirected conversations regarding daylighting economics, unless all the energy and non‐energy benefits of daylighting are allowed to be included in this economic analysis.
Michael J. Holtz, FAIA, NCARB, FASES, LEED AP, is an architect and a co-founder of LightLouver LLC, located in Louisville, Colorado. Previously, he was president and CEO of Architectural Energy Corporation, chief of the building systems research branch of the Solar Energy Research Institute (now known as National Renewable Energy Laboratory [NREL]), and a research scientist at the National Bureau of Standards (now National Institute for Standards and Technology [NIST]). Holtz is currently leading an effort to develop a daylighting code for ASHRAE 189.1. He can be reached via e-mail at mholtz@lightlouver.com.