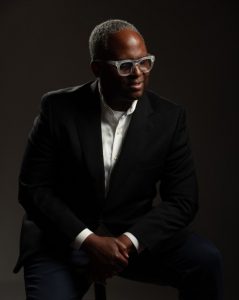 Colin Montoute, AIA, LEED AP, NOMA, has joined WXY architecture + urban design in New York as architecture director. The firm also promoted several key people, including two new directors in planning and urban design, Chris Rice and David Vega-Barachowitz.
In his new role, Montoute will bring experience and leadership in high-profile architectural projects. Throughout his career, Montoute has led award-winning projects domestically and internationally, including an acclaimed prototype school campus for a rural community in Haiti.
"With WXY, Colin Montoute will continue his accomplishments on a broad range of buildings and infrastructure, with a particular focus on work within the public realm and transportation," said Claire Weisz, FAIA, principal-in-charge of WXY.
In this post, Montoute will also help maintain the firm's standards for excellence in design and architecture and work to develop technical standards across regional and urban challenges worldwide, WXY said in a press release.
With more than 25 years  in architecture, Montoute's portfolio ranges public to private works of varied scales, including master-planning projects in the Middle East, mixed-use developments in Africa, transportation hubs in China, and various works in the Penn Station district of New York City, where he was the architectural lead for rehabilitations of public areas within the complex.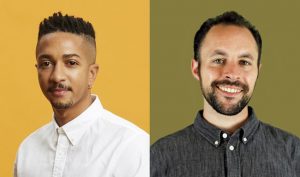 Montoute earned his bachelor's in architectural design from the New York Institute of Technology, and a master's in urban planning from the USC Sol Price School of Public Policy in Los Angeles. He has affiliations with the American Institute of Architects (AIA) and the National Association of Minority Architects (NOMA), and is both LEED accredited and certified with the National Council of Architectural Registration Boards (NCARB). Prior to joining WXY, Montoute led multidisciplinary teams in commercial and residential works internationally.
Rice has been named director of planning. He joined the firm in 2016 and previously worked as senior planner at the company with a focus on community-based planning. Rice has become a leading voice in school planning and managed the D15 Diversity Plan, the first New York City Department of Education-initiated community planning process to create racially and socioeconomically integrated middle schools, WXY said. Rice has also led similar projects in Pennsylvania and Maryland.
Vega-Barachowitz joined the firm in 2019 and was promoted from associate to the firm's director of urban design. Vega-Barachowitz's work sits at the crossroads of urban design, mobility, and large-scale environmental systems, ​with a particular focus on reimagining cities through creative interventions in the public realm. He was previously Director ​of the Designing Cities initiative at the National Association of City Transportation Officials (NACTO), and currently teaches at the school of architecture at Syracuse University.