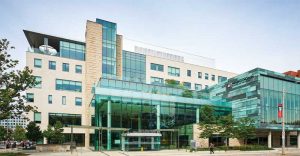 Sustainable design in construction is motivating designers and builders to re-evaluate the materials, methods, and metrics used in creating greener communities. Sustainable structures must balance the environmental footprint, service life, social aspects, and economic factors. As modern society shifts to a circular, carbon-neutral built environment, concrete continues to deliver 'best-in-class' performance as a building material.
Over the past few years, there has been considerable discussion about concrete construction and its impact on global warming. Concrete is the most widely used manufactured material in the world. Each year, more than 20 billion tonnes of concrete are produced globally. The environmental impact of concrete is due primarily to its widespread utilization as a building material. Also, it is locally available, and is a good material for most applications, such as building foundations and structural or architectural elements, dams and bridges, schools and hospitals, pipe and water treatment facilities, residential homes, curb and sidewalk, pavement, etc.
An article in our newest sponsored e-book opines concrete is a relatively low-impact material, not only due to its durability, long service life, and recyclability, but also because of increasing investments in sustainable manufacturing technologies. It appears along with a trio of other articles from the pages of The Construction Specifier in Concrete Building Design, a free, downloadable resource. To get your copy in either pdf or digital edition, visit www.constructionspecifier.com/ebook/laticrete-concrete-building-design-e-book.