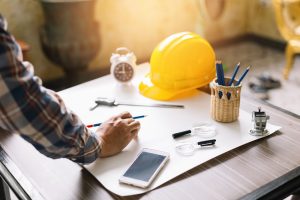 As the novel coronavirus continues to affect all aspects of life and work, many in the architecture, engineering, and construction (AEC) industry are wondering what the post-COVID-19 future holds. Ramzi Jreidini, CEO of Handiss, a talent management company specializing in the AEC sector, shares his insight and predictions for the industry in a post-pandemic world.
What are some of your construction recruitment predictions post-COVID-19?
Recruitment post-COVID-19 across many industries is going to see a partial shift to remote work, or positions that allow remote work for one or two days a week. I believe the construction industry will also embrace remote work. COVID-19 has forced people to figure out whether their work can be done remotely, and many, including engineers, architects, technologists, and project management personnel have found it can, and they are going to get used to it as remote work is going to be the new norm for 12 to 18 months, and probably more. Such a long time will help people get used to and enjoy remote work (because it works and it has great benefits), so it is something that is probably sticking around for the long haul. Recruitment in the industry may therefore enable more flexibility for candidates who are not necessarily close to the projects or offices they are needed at.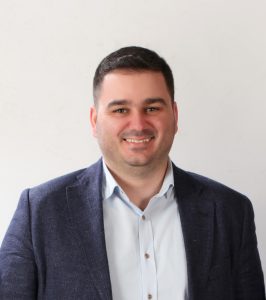 On a practical note, the landscape of recruitment may shift from horizontal platforms like Linkedin and Indeed to verticalized labor marketplaces related to the AEC industry. Verticalized labor marketplaces are platforms designed for a specific industry. The argument is there will be so many people looking for work once COVID-19 passes that companies would need a more efficient way to hire, and the best way to do that is through such platforms.
What are some of the biggest challenges the AEC industry faces right now due to the COVID-19 pandemic?
The AEC industry has taken a hit like most other industries across the nation and the world, and the impact has been hard. AEC companies have had projects cancelled or delayed in droves, and it is difficult to estimate when projects will get back on track, and how growth will be impacted the next few years.
Many employees have been laid off. Some engineering and architecture companies are having their employees working on an hourly basis from home when there is project work. Construction companies and their projects are on hold until lockdowns ease, while project durations and costs are on the rise due to slower progress and huge disruptions in supply chains. Challenges are coming from all angles and the industry is scrambling to figure out how to ease the impact and do damage control.
How can the AEC industry limit the impacts caused by the current pandemic?  
The good news about the AEC industry is that many functions, such as architecture, engineering, and project management can be done remotely. As for construction companies, they can take on more health and safety precautions to increase social distancing and protect their staff on project sites. Construction companies can also start embracing new technologies for project monitoring and management that lessen the need for physically being onsite. All of this means projects can still proceed from design to execution and operation, although at some added cost.
What are some tools AEC professionals can use to get ahead of the curve?
I think five years down the line, we are going to see a lot more technological innovations being used across the industry, and AEC professionals should start seriously looking at what startups and innovative industry players are doing. The future is in software and hardware made for AEC; communication tools, drone tech, augmented reality (AR), virtual reality (VR), building information modeling (BIM), robotics, cloud software, modular construction, and much more are already making huge leaps in the industry.
To get ahead of the curve, AEC professionals should learn about these new technologies, embrace them, and start using them.
What do you predict will be the short- and long-term effects of COVID-19 on the AEC industry/community?
I believe that new technologies and construction methods will take priority in the near future as labor costs keep going up due to the increased health and safety regulations imposed by COVID-19. The industry was already suffering from the labor shortage problem, and COVID-19 has exacerbated matters even more now. Startups have been addressing the labor shortage problem by developing new tech solutions to reduce the demand for physical labor, and we are going to probably see even more venture capital investment in these startups as the problem just got bigger.
In the long-term, I expect this trend to continue and take root in the industry. I imagine the construction site of the future to be almost fully automated, with robotic labor, and small drones flying around for monitoring and delivering supplies. Engineers and architects will be to a large extent replaced by advanced software that can handle most of the design production. Over the last few decades, we have already seen leaps in software technology replace the need for huge numbers of draftspersons, and construction equipment capable of doing the work of tens of laborers. This trend will surely continue into the future, and we will see very exciting developments happening in the coming years.