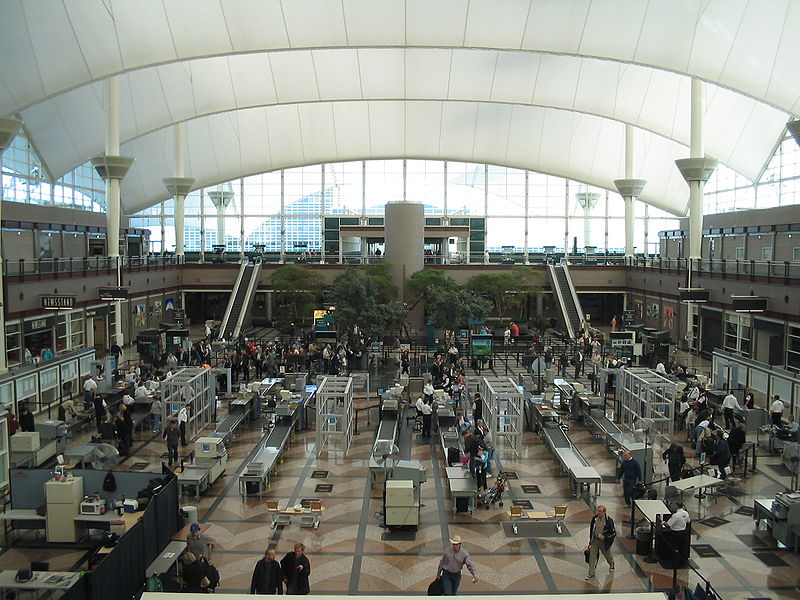 Saunders Construction Inc. was chosen to use more than 2 km (1.5 miles) of reusable modular partitions for Denver International Airport (DEN)'s three-and-a-half-year renovation of its Great Hall.
As one of the project partners in a public-private partnership that includes Ferrovial Airports and JLC Infrastructure, Saunders chose modular walls to save time and reduce material waste that is typically associated with drywall.
By eliminating the need to install temporary drywall, the modular walls helped cut Saunders' projected commencement date by more than three days and are expected to replace 8,534 m (28,000 linear ft) of drywall over the life of the project.  It is estimated the drywall would have required more than 100 dumpsters to dispose of debris, totaling 3,058 cubic m (4,000 cubic yd) and 544,311 kg (1.2 million lb).
Adoption of the alternative will dramatically reduce DEN's environmental impact by reducing indoor air quality impact and removing drywall's potential negative impact on landfills. Gypsum and other sulfate minerals may decompose and leach toxic chemicals into groundwater, and under wet conditions, the bacteria conversion of gypsum produces toxic hydrogen sulfide gas.
Instead of erecting new temporary drywall partitions for each phase of the project, modular walls will be reused, saving Saunders time and money and supporting an eco-friendly solution, in addition to enhancing travelers' experience.