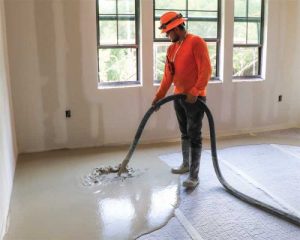 Heavy steppers, clumsy residents, large pets, and excessive volume from television sets and stereos at a suite above could make life miserable in a multilevel townhome or apartment. For owners in the multifamily and the hospitality industry, these issues can also negatively impact profitability, resulting in a higher turnover or a reduction in repeat business. Although it may seem like a small part of the project, correctly understanding impact insulation class/sound transmission class (IIC/STC) ratings as well as choosing acoustical underlayments can have an immense effect on the lifetime profitability of a project and value of repeat clients and customers.
While the construction industry has seen many advancements and improvements in recent years, the numbers and accepted design practices do not always produce the expected results in real-world applications. Lab-performed tests provide a snapshot of acoustical performance. However, they do not account for the impact of load applied to the floor when a tenant moves in. At the end of the day, the acoustical performance of an assembly is determined when tenants put their heads on pillows.
This article appears along with a couple of others in The Underlying Importance of Underlayments, a free, downloadable resource. To get your copy in either pdf or digital edition, visit www.constructionspecifier.com/ebook/huber-the-underlying-importance-of-underlayments-e-book.