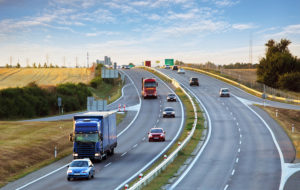 Three primary predictions for the state of infrastructure in 2017 were released earlier this month by engineering, environmental consulting, and construction management firm, TRC Companies. In part, these predictions draw on the $1-trillion, 10-year infrastructure upgrade program supported by the incoming administration.
1. New funding systems
If the aforementioned infrastructure program is implemented, TRC predicts its funding will be derived from unconventional sources. For instance, tax breaks may be introduced to incentivize private funding, or a national infrastructure bank could be created. It is also possible for a combination of both to be used, complementing traditional tax- and toll-based funding.
2. Alternative delivery methods
Interest in quicker and less costly methods of project delivery is expected to increase in the coming year, with teams using strategies such as design-build contracts, public-private partnerships (P3), construction manager/general contractor collaborations, or hybrid approaches. The design-build method in particular is likely to remain prominent, although a 25-year P3 project to design, replace, and maintain 558 bridges in Pennsylvania will garner some attention for its strict limitation on bridge closure (i.e. a maximum of 60 to 110 days).
3. Infrastructure management technologies
Use of unmanned aerial vehicles (UAVs), or drones, for construction project overview, inspections, and general operations will likely increase in 2017. More developments are also expected in the field of driverless transport, which will in turn bring attention to existing operational challenges in highway design. Technology will be introduced to respond to these issues and developments, prompting innovations to accomplish goals like making on-ramp merging safer or improving vehicle spacing in conditions of heavy congestion.