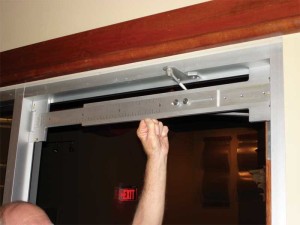 Site visits
Accessories to keep in the toolbox or vehicle that can simplify the site visit, reduce stress, and make the trip more enjoyable include:
spare batteries;
compass (for reference orientation);
Ziploc bags in assorted sizes (for samples);
medium-tip Sharpie pen for marking;
soft brush to clean dust away from test area;
spray bottle with distilled water to test for water repellency;
wet wipes to clean hands before using equipment;
hand soap to test or clean spots before testing; and
padded protective cases with flaps and belt loops to hold individual pieces of test equipment for safe and easy transport and storage. (Individual cases can be attached to a separate belt for hands-free maneuvering. If the equipment did not come with a case, suitable ones are often available at photo equipment, electronic supply, or big-box stores.)
The field bag that holds these accessories is an important and personal choice for inspectors. This author prefers a heavy-duty canvas bag with a shoulder strap, open at the top, and lots of easily accessible pockets with flaps on the exterior, and open-top pockets on the interior, along with after-market Velcro straps to hold a roll of drawings or inclinometer. Assorted field bags are usually available at the big box building supply stores. A roomy easily accessible pocket to store fresh batteries is very helpful.
When heading to the site, one should try to anticipate equipment needs based on construction progress and the purpose of the visit to prevent return trips. However, lugging an entire tool chest around is not necessary. Tools that can be used almost any time (i.e. items to always keep in one's vehicle) include:
note pad;
digital recorder;
flashlight;
digital camera;
inclinometer;
pinless moisture meter;
infrared thermometer;
weather meter;
bore scope;
microscope; and
dry-film gauge.
Of course, electronic and battery-operated equipment should not be stored in direct sunlight or high temperatures as per the owner's manuals—otherwise, very erratic readings are possible.
Conclusion
Regardless of who performs inspections and testing, they can play a vital role in building design and construction. The complexity of current building systems, the increased emphasis on building science, and schedule-driven projects can stretch the limits of building construction.
Armed with mental preparedness, an inquisitive nature, and a trusty toolbox, design professionals can play a vital role in assisting the contractor to deliver a building project that will exceed the owner's expectations.
Joseph "Cris" Crissinger, CSI, CCS, CCCA, ASQ, has almost 30 years of experience preparing construction specifications. As director of corporate specifications with McMillan Pazdan Smith Architecture (Spartanburg, South Carolina), he is responsible for evaluating new products, maintaining corporate masters, preparing project specifications, assisting in facility assessments, performing field investigations, and coordinating internal training programs. Crissinger is a member of the Construction Specifications Institute (CSI), the Building Performance Committee of ASTM International, and the Design and Construction Division of the American Society for Quality (ASQ). He has twice won the Richard M. Horowitz Award from RCI Inc. for his writing. Crissinger can be contacted via e-mail at ccrissinger@mcmillanpazdansmith.com.