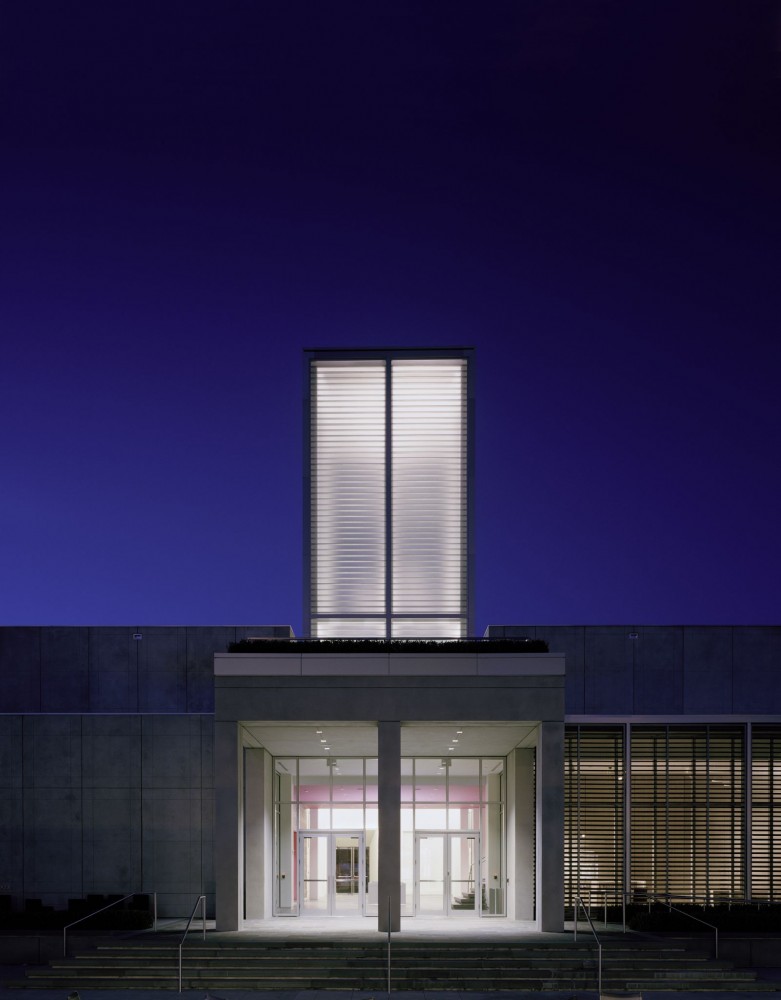 by Jeff Razwick
Grafted onto the 19th-century brick remains of Georgia's Savannah College of Art and Design (SCAD), Museum of Art is a 26-m (86-ft) tall, semi-transparent channel glass tower. It is the first application to use hurricane-rated channel glass in a horizontal, dual-glazed configuration without additional support.
To provide adequate protection, the installation needed to satisfy Miami-Dade County and Florida state requirements. In this instance, the glazing had to be approved only for the Small Missile Impact Test since the tower starts more than 9 m (30 ft) above ground level. However, at the onset of the project, only Large Missile Impact Test approved channel glass was available. While such channel glass provides extra protection, the strict design and glass orientation limitations necessary to meet code hindered the original design intent.
To satisfy aesthetic goals and adhere to building codes, small-missile impact-resistant channel glass was prototyped and developed. This system enables building and design teams to create large, unobstructed walls and façades that let in great amounts of natural light or provide visually engaging focal points, even in hurricane-prone regions. At SCAD, the resulting gray-blue channel glass tower punctuates the Savannah skyline and serves as a beacon for the museum—especially when backlit at night.
To read the full article, click here.
To read the other sidebar, click here.