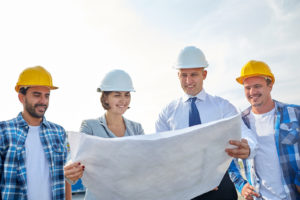 CSI's Chicago Chapter will offer a variety of social and educational opportunities this year, including two particular events in February and March.
On February 28, its 14th Annual Building Enclosure Event will be held at Maggiano's in Chicago. This educational event features a morning session and a lunchtime session presented by John Runkle, PE, vice president of Architectural Testing's Building Sciences Solutions, on Building Enclosure Commissioning (BECx). Runkle has more than 15 years of experience as a building enclosure consultant and enclosure commissioning provider, with particular knowledge of roofing, cladding, fenestration, and below-grade waterproofing.
The presentation will cover various aspects of BECx, including testing, roles and responsibilities, and codes and standards. Case studies will be presented to demonstrate its advantages (such as quality assurance and cost savings).
On March 16, manufacturer representatives and design/construction professionals will have the opportunity to exchange innovations and expand on one another's industry knowledge at CSi2eye, hosted at Chicago's East Bank Club. This event comprises pre-arranged, one-on-one, 20-minute scheduled meetings between these two types of professionals.
No CSI membership is required to participate in CSi2eye, though manufacturer registration closed in late December.
The event provides design/construction professionals with an opportunity to expand their contact bases, learn about new products, and meet with technically informed representatives. Likewise, manufacturers can reap the benefits of this chance to show professionals their technical knowledge while introducing new products and gaining feedback and insight from members of the industry.
Registration for CSi2eye and the Building Enclosure Event can be completed online.