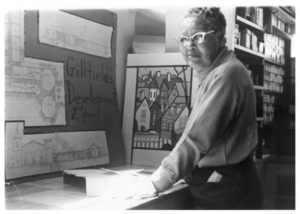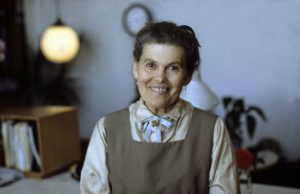 The Beverly Willis Architecture Foundation (BWAF) has received $100,000 from the National Endowment for the Humanities (NEH) for a new podcast series, called New Angle: Voice, featuring some of America's most influential women from architecture and design history.
The series offers a valuable example of how digital media plays an essential role in the preservation of women's histories. Hosted by Kracauer and produced by Brandi Howell, a name behind several award-winning shows, the first season of New Angle: Voice debuted last year and reveals intimate details and challenges faced by five legendary names in architecture: Julia Morgan, Natalie de Blois, Helen Fong, Florence Knoll, and Norma Sklarek. The listening audience jumped from a few thousand to over 40,000—and growing—during the spring of this year.
The NEH grant comes as the Beverly Willis Architecture Foundation prepares to release the second season of the podcast. The second season's premiere episode, to be released in early October, will introduce the story of modernist industrial designer Ray Eames (1912–1988). Subsequent episodes will present the lives of Boston's legendary TAC founders Jean Bodman Fletcher and Sarah Pillsbury Harkness; the African American architect and hidden talent Amaza Lee Meredith; inventor and suffragist Anna Wagner Keichline; and the first-ever winner of a Pulitzer Prize for architecture criticism, Ada Louise Huxtable.
New Angle: Voice is sponsored by Knoll, a MillerKnoll company, and Skidmore, Owings & Merrill. Current episodes are found everywhere. Podcasts are available, including on Apple Podcasts and on BWAF's website.
The National Endowment for the Humanities was created in 1965 as an independent federal agency. The NEH supports research and learning in history, literature, philosophy, and other areas of the humanities by funding selected, peer-reviewed proposals from around the nation.