A personal and professional perspective on the new CSI brand and vision
by brittney_cutler | December 9, 2021 2:42 pm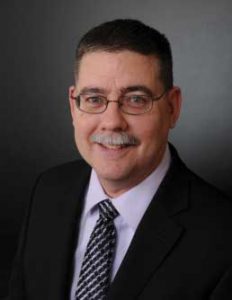 The Construction Specifications Institute (CSI) launched a "renewed CSI," with a new brand and vision focused on "building a new future" for the organization, during the September 22 to 24 CSI National Conference in Nashville, Tennessee. During the conference, CSI board chair Marvin Kemp, FCSI, CDT, and CSI CEO, Mark Dorsey, FASAE, CAE, shared how "the new brand reveals a vision of creating a deeper sense of community, being a center for innovation, and elevating the profession."
The following is Ronald Geren, FCSI Lifetime Member, CCS, CCCA, AIA, CSC, SCIP thoughts on the new direction for CSI.
Personally, I like the new look. Beyond the explanation given by Marvin and Mark at the National Conference in Nashville, there is another perspective I like to offer. The colored logo, although two-dimensional physically, has a three-dimensional quality when you look at it closely. Ironically, this is how people have perceived CSI for many years.
The first impression many people have about CSI is we are an association focused on one thing and one thing only: specifications. However, when they really get to know and understand CSI, they discover it is a professional association with many facets—open to anybody and everybody who has an interest in the AECO industry. And, yes, specifications are a big part of that.
A logo is not a brand, but rather a representation of a brand. Companies do not survive or die because of their logos; their existence depends on what they provide (e.g. DuPont) or do not provide (e.g. Kodak). Over its 73-year history, CSI has built significant equity in its brand through its education, certification and, of course, its standards. The Construction Specifications Institute Inc. was not recognized so much by its shield logo as it was by its initials: CSI. The shield may be gone, but our name, initials, and brand remain.
The roll-out of the new logo was deliberate and well-planned. On the day after the reveal, everything was changed: staff and board member name badges, website, awards, etc. Does the logo solve all our problems? Of course not, but it will get the industry's attention. It communicates significant change. It says, "we made an important change on the outside, come and take a look at the change on the inside."
Will this drive CSI membership up? Maybe. But is membership in CSI necessary for an organization to effect change in an industry?
ASTM International publishes 12,800 standards plus tens of thousands of numerous other publications that are used globally by nearly every market conceivable. I do not believe many will argue ASTM International has had, and continues to have, a significant impact on global markets; and, amazingly, it is accomplished with a membership of just more than 30,000 (close to where CSI used to be in membership numbers).
Membership numbers should not be driven by revenue demands. No more than 30 percent of a professional association's revenue should be tied to membership dues. Revenue should be driven by the products of the association. For CSI, this includes primarily our certifications, standards (through print and Crosswalk®), and practice guides. Getting the public's attention about these products is the key, and the new logo roll-out is just the beginning.
I am confident the CSI staff, under the direction of the Institute Board of Directors, will take the necessary and appropriate measures to increase the AECO industry's awareness of CSI and our products. Further, the College of Fellows and the CSI Foundation, together, will reinforce that message through public outreach programs. And, finally, it is incumbent upon our region and chapter leaders to provide a united front by offering a quality experience for members and communities within their respective locales.
All of this is the CSI brand that stands behind the new image.
Endnotes:
[Image]: https://www.constructionspecifier.com/wp-content/uploads/2021/12/Ron-Geren.jpg
Source URL: https://www.constructionspecifier.com/a-personal-and-professional-perspective-on-the-new-csi-brand-and-vision/
---