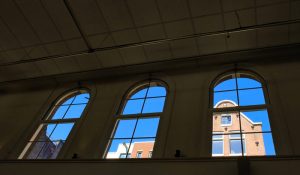 The American Architectural Manufacturers Association (AAMA) and the Insulating Glass Manufacturers Alliance (IGMA) are combining into one organization with a new name, Fenestration and Glazing Industry Alliance (FGIA).
Beginning this month, the two existing boards will work together to execute the unification implementation steps throughout the remainder of the year. A strategic planning meeting will be scheduled (tentatively in October) to blend the vision and priorities for the new organization for the next three to five years.
"With knowledgeable professionals from both the fenestration and glass industries, better synergy for the whole finished fenestration product will be available, as well as direct access to Canadian market, codes, and regulatory expertise," said Donnie Hunter, AAMA board chairman. "A combined organization also delivers expanded technical competencies and a broader document base to support more extensive educational opportunities for members."
AAMA and IGMA will retain separate brand equity in certain services such as technical standards and certification programs to allow for an indefinite time period where the brand equity of both parties are maintained for these aspects of the new organization.