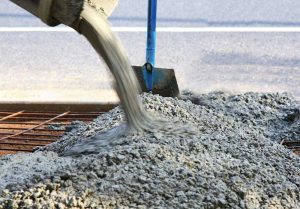 By Heather Stahl-Figueroa
Designing and constructing a building is increasingly complex. The construction industry faces a myriad of challenges, such as completing projects on schedule, ensuring the quality and safety of products and materials, overseeing the costs so they do not exceed the budget, and complying with corporate environmental and social responsibility standards; all while applying effective risk management at every step. Appropriate testing, whether it is of materials or products, is at the core of successful projects. Material and product testing have distinct considerations, and both are explored in this article.
Begin with the basics
The safety and integrity of any construction project, relies heavily on material testing and inspections. Material testing puts resources such as soil, concrete, rebar, structural steel, and masonry, through a series of tests which examine and analyze the material's performance before and during construction. It does not matter whether the project is new construction, an addition to an existing facility, or renovations and upgrades to older construction projects. Material testing and site inspections are necessary throughout the process to ensure quality upon completion.
However, not all testing services are necessary for every project. The required services are determined by the type of project, land, foundation, and location it is built upon.
Types of construction material testing
Construction material testing can be divided into two categories: field testing, which occurs at the project site, and laboratory testing, which involves taking samples from the site and back to an off-site location for further analysis. The outcome of each is to ensure the materials are safe and reliable.
Repeated testing with inspections is recommended throughout the building process. These can be done at regular intervals, anytime from the beginning to completion, and will help avoid potential risks later.
Field testing
Field testing is done at the project site. Certified professionals carry out these services for various construction projects and it can include roadways, bridges, utility projects, airports, and building developments. Typically, it starts with soil testing, which is a method of collecting samples of sub-surface earth materials. These soil samples can be evaluated on-site or taken back to the lab for further testing. The technicians check for moisture and compaction, which will influence the structural design of foundations.