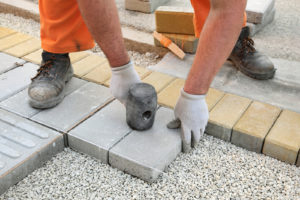 The American Concrete Pavement Association (ACPA) recognized several members of the concrete paving industry for varying achievements last month.
Hartmann-Hirschman-Egan Award
The Hartmann-Hirschman-Egan (HHE) Award was named in honor of three of ACPA's former secretary-treasurers, and is granted to groups or individuals displaying that trio's same level of dedication. It was awarded to James D. "Doug" Pitcock, Jr., who co-founded Williams Brothers Construction Company—one of the largest recycled concrete operations in the country—with Claude and John Williams in 1955. He has experience from decades of volunteer and paid work, and has been a member of ACPA for 23 years. Pitcock has received a variety of accolades throughout his long career, including recognition as the 2006 Engineer of the Year by Texas State Legislature.
Marlin J. Knutson Award for Technical Achievement
This award, named for the association's second CEO, is intended to reward contributions to technical innovations within the industry. It was granted to Atlantic City, New Jersey's William J. Hughes Technical Center—a facility providing support to the aviation community via design tools and standards, a testing program, and pavement placement.
Lifetime Pavement Recognition
San Antonio's Belknap Place took the Lifetime Pavement Recognition award this year, in honor of its exceptional performance and service. Placed in 1914 using a two-lift system incorporating coarse and hard granite aggregate, this pavement holds up under the street's traffic and still displays little deterioration despite being the oldest pavement in the state. The award was accepted by Al Siam Ferdous, senior engineer with the city's Department of Transportation and Capital Improvements.
Outstanding Pavement Promotion Award
Patrick (Pat) Long, director of marketing and government affairs for ACPA's Indiana Chapter, received the Outstanding Pavement Promotion Award, which recognizes individuals or groups that have made significant promotional contributions to advancing awareness and implementation of concrete systems.