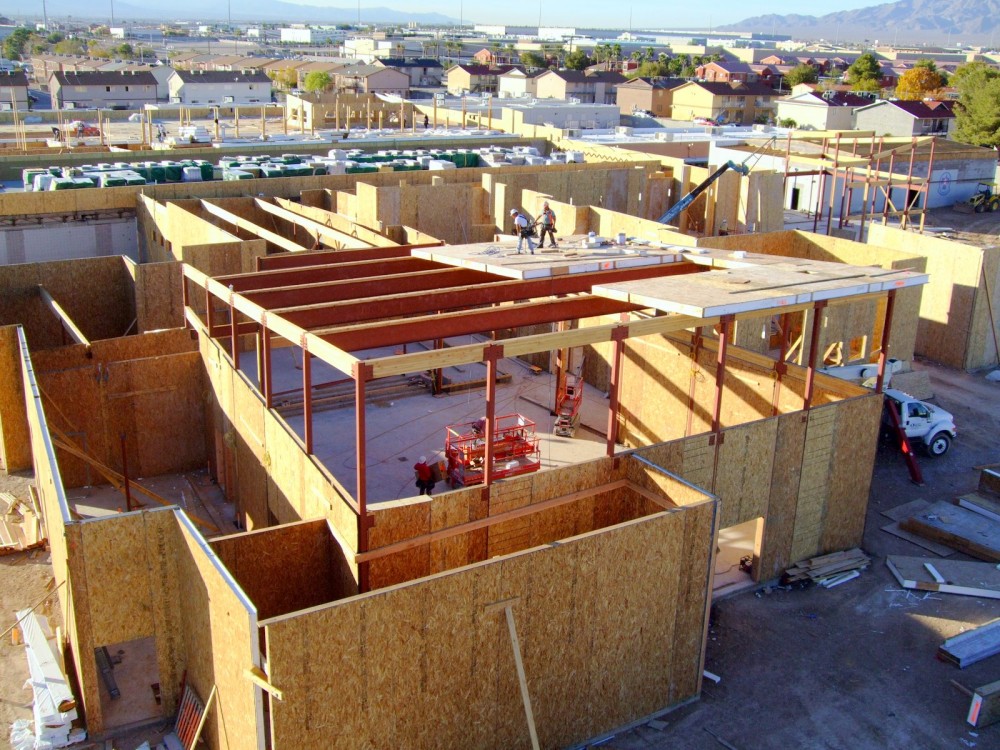 by Joe Pasma, PE
The good news is commercial construction is picking up after several dismal years, with construction spending projected to be 5.5 percent higher in 2014 than 2013. The bad news is the Associated General Contractors of America (AGC) has pointed out "a skilled labor shortage in the country may threaten projected growth and the ongoing recovery."
In an AGC/SmartBrief survey of building industry professionals, 63 percent of respondents said their company has experienced a labor shortage during the past year, and 30 percent reported turning down work because of a shortage of skilled labor. The study found labor shortages are not limited to specific construction sectors, but are a broad problem.
Since so many skilled laborers have left the work force, some construction industry observers are calling for increased training and apprenticeship programs. Rebuilding the construction labor force is a multi-year process, though, so it is important for building industry professionals to explore alternative approaches to shortages of skilled workers.
Although specifiers typically are not responsible for addressing labor issues, they can help solve the problem through selection of simpler-to-install, yet effective building systems. For example, to overcome the challenge of too few skilled framers, more building professionals are using alternative structural systems, such as structural insulated panels (SIPs).
Manufacturers produce SIPs by laminating structural wood sheathing (typically oriented strandboard [OSB]) to a rigid foam insulation core (often expanded polystyrene [EPS]). These wall and roof components take the place of the wood or steel framing, concrete tilt-up walls, and concrete masonry units (CMU) blocks typically used in commercial and institutional buildings. The panels are precision-engineered, built in a controlled setting, and delivered to the jobsite ready-to-install in pieces up to 2.4 m x 7.3 m (8 ft by 24 ft).
Streamlining construction with SIPs
SIPs are perhaps the most advanced framing method for both commercial and residential construction, yet do not require special training for framing installation. An experienced foreman and several less-experienced labors are all that are needed to slide the lightweight panels together according to a numbered installation guide specific to each project. The result is rapid framing installation and cost-effective labor production rates.
"With the pre-built panels, you just have to piece the building together like a puzzle," said contractor Glen Kamerman, partner with Kamerman Construction.
"Compared to stick framing, SIP walls go up much faster since they can be installed in large sections and eliminate the need for separate on-site framing and insulation work," said Sharon Bullock, project manager for Community Development Programs Center of Nevada (CDPCN). "The finished walls are also beautifully straight, which saves time on drywall installation, painting, and other finishing work."
As an example of the potential time savings, the building team for the 900-student Jacob E. Manch Elementary School in Las Vegas completed the building's framing in only seven weeks using SIPs. The school district had originally allotted 17 weeks for the structural work using concrete masonry units (CMUs), so the SIPs resulted in a 60 percent time savings. This efficiency comes not only from quicker structural installation, but also because of reduced labor time for the electrical work—the panels had electrical chases built inside them so electricians did not have to drill or modify faming. (Wires were simply pulled through the chases.) The speed of construction also means fewer framing hours on the jobsite and reduced interest on construction loans.
Energy-efficient construction
While building faster and cost effectively is important, at the same time, building owners demand quality construction with lower long-term operating costs. Here, too, structural insulated panels outperform many other framing methods.
SIPs have continuous, high-thermal insulation across their height, width, and depth. Since they do not have studs that break up the insulation, they reduce thermal bridging. Additionally, since they come in large sections, there are fewer gaps to seal—this helps create a tighter building envelope.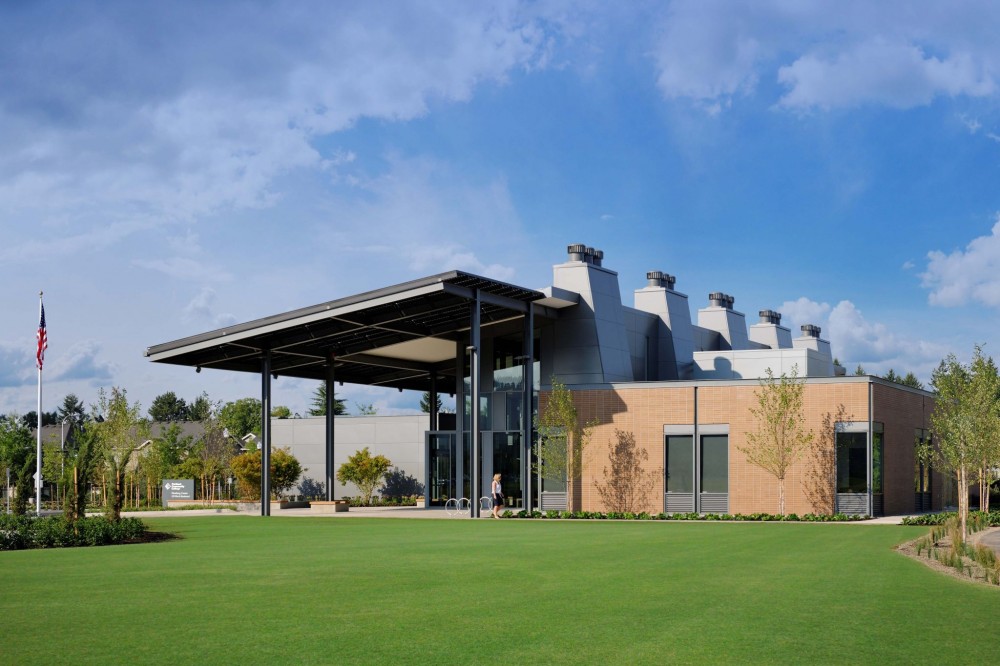 The panels are often a key component in net-zero energy buildings, helping reduce energy consumption for building heating and cooling by up to 60 percent. For example, Doug Reimer, senior project architect with Hennebery Eddy Architects, describes the role of SIPs in the Portland Community College Newberg Center—a project recognized as a "Top Ten Green Project of 2012" by the American Institute of Architects (AIA).
"The first and maybe most critical step in getting a building to net-zero energy use is to reduce its energy consumption," he said. "The SIPs are intended to super-insulate and reduce air leaks to stabilize the interior environment. Then, fewer photovoltaic (PV) panels are required to generate energy to achieve net-zero."
Conclusion
The construction industry shed 2.3 million jobs during the Great Recession, and many of the skilled laborers that lost their jobs have moved to other industries. Shortages are likely to remain a problem as skilled Baby Boomers in the industry retire in the coming years. Attracting new people to construction will be crucial, while implementing more efficient building practices such as SIPs will provide both short- and long-term benefits.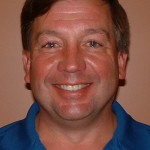 Joe Pasma, PE, is the technical manager for Premier SIPs, a division of Carlisle Construction Materials. He has more than 35 years of experience in the building industry, including structural engineering, product development, and application of building science principals. He can be reached at joe.pasma@premiersips.com.