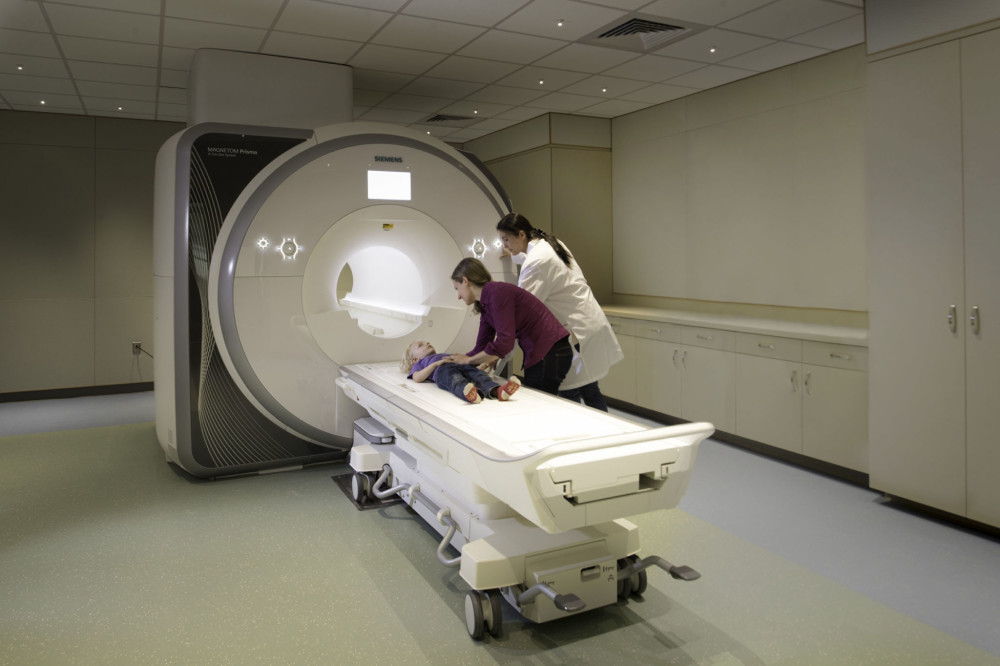 Children participating in brain research at University of Connecticut (Storrs) can now enjoy a less stressful experience, thanks to a retrofit of the building housing a functional magnetic resonance imaging (fMRI) scanner.
Built in 1968, the David C. Phillips Communications Sciences Building has long housed the university's hearing and speech clinics. However, now it will become the focal point of medical research measuring brain activity in children with learning disabilities.
To achieve that, the 372-m2 (4000-sf), two-story windowless concrete structure underwent a retrofit—led by Svigals+Partners—that included marrying building technology with pleasing aesthetics.
"The architects were able to utilize the existing building structure alongside sound-dampening materials and fiber optic lighting to provide a cutting-edge MRI scanner room," says Dr. Peter J. Molfese, director of MRI Operations at UConn. "Their work will help facilitate the needs of researchers from a variety of departments for conducting research on the human brain."
Since the research involves children, creating a welcoming and unimposing space was a major priority, as anxiety registers on an fMRI. As such, the design team used daylighting strategies to create a nurturing environment for test subjects.
Other strategies included:
making the facility appear warmer and less imposing with the use of rich maple wood portals in the interior;
seamless resilient flooring in the scan room that introduces lively colors and patterns to help make the space less clinical and more comforting; and
a mock scan room with a full-size fMRI machine to help acquaint subjects with the process and environment before actual testing takes place.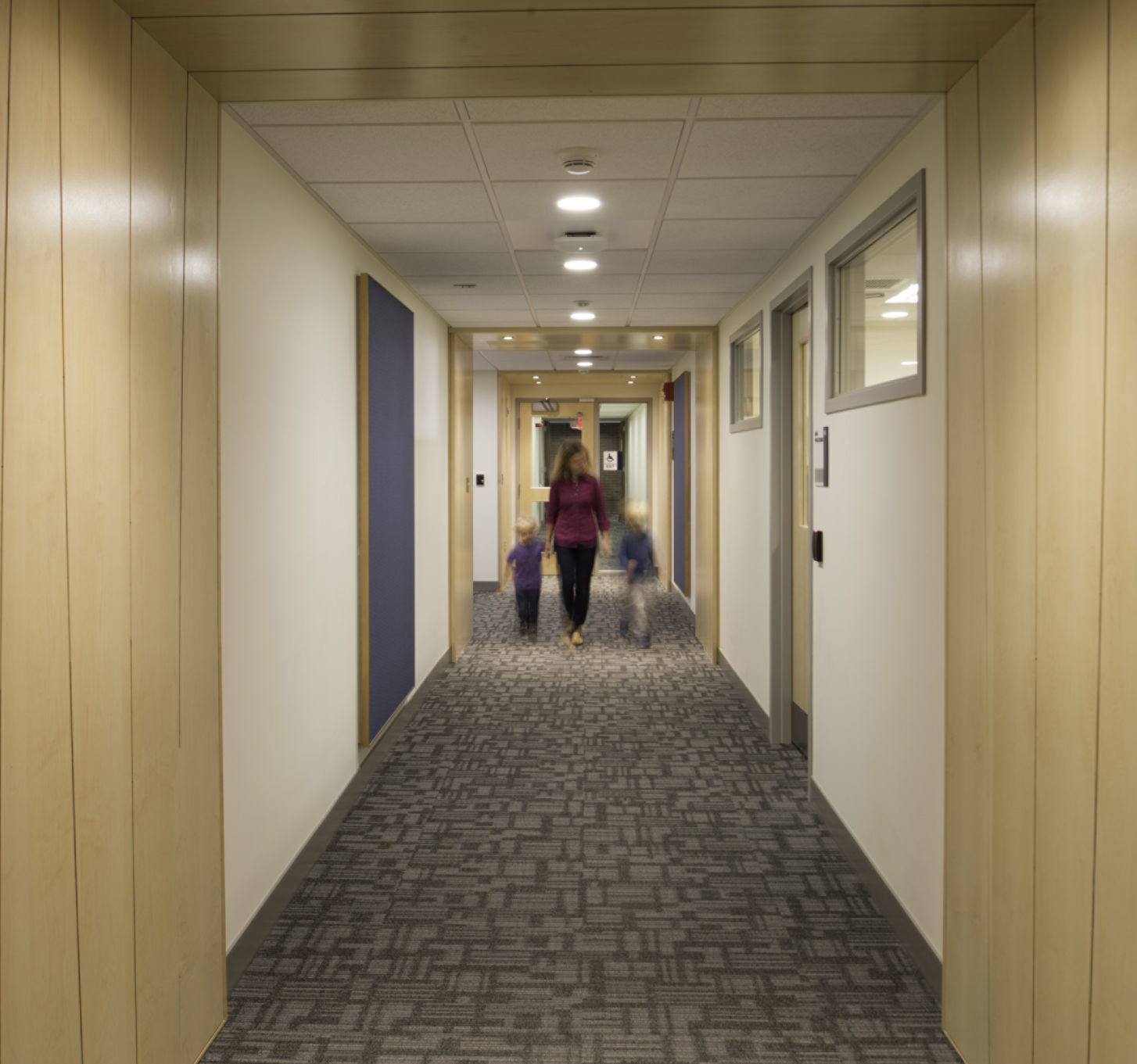 The scanner room itself presented a major challenge, as the concrete structure needed to be shielded securely against intrusion from radio frequencies and magnetism, which is typically achieved through the use of silicone, steel, and copper. However, fMRI research requires a chamber containing no exposed metal, so as to limit the exposure of ferrous metals to the powerful magnet. Further, shiny surfaces can distract a subject and interfere with scan readings.
To shield the room, the team designed an interior wall of non-reflective, noise-attenuating panels, which are less likely to cause visual stimulation in test subjects. The shielding had to be inspected and deemed secure before the fMRI machine itself could be set up, which required removing a large section of exterior wall. After installation, the wall was rebuilt and tested.