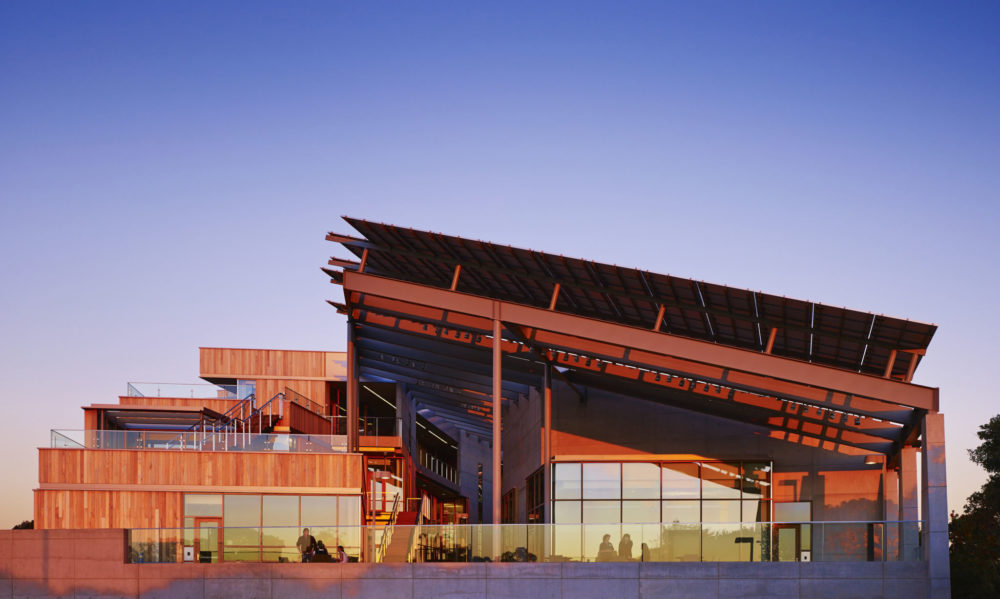 The American Institute of Architects' (AIA's) Committee on the Environment (COTE) selected 10 projects exemplifying sustainable architecture and ecological design.
The 'Top 10 Green Projects' program celebrates buildings with an integrated approach to architecture, natural systems, and technology. Chosen by a jury of industry professionals, the selected projects will be honored at the upcoming AIA Convention in Philadelphia, May 19–21.
Craig Venter Institute in San Diego is one of the 10 winners. Designed by ZGF Architects, it is reportedly the first net-zero energy laboratory in the United States and is Leadership in Energy and Environmental Design (LEED) Platinum-certified. It features wet and dry laboratory wings surrounding a centralized courtyard above a partially below-grade parking structure.
Center for Sustainable Landscapes (CSL) in Pittsburgh also made the list. Design Alliance Architects created the education, research and administration facility at Phipps Conservatory and Botanical Gardens. It generates all its own energy and all storm and sanitary water captured is treated. The building meets four of the highest green certifications, including Living Building Challenge, LEED Platinum, WELL Building Platinum, and four stars sustainable SITES.
Boston-based Payette worked with Irish firm Reddy Architecture to design the Biosciences Research Building (BRB) in Galway, Ireland, which was also selected as a winner. Low-load spaces along the building's perimeter help it take advantage of natural ventilation for the majority of the year. Less than 10 percent of the year requires radiant heating and 45 percent of the building is able to function without any mechanical ventilation. This approach is rarely implemented in similar labs in comparable U.S. climates.
To view all winning projects, click here.