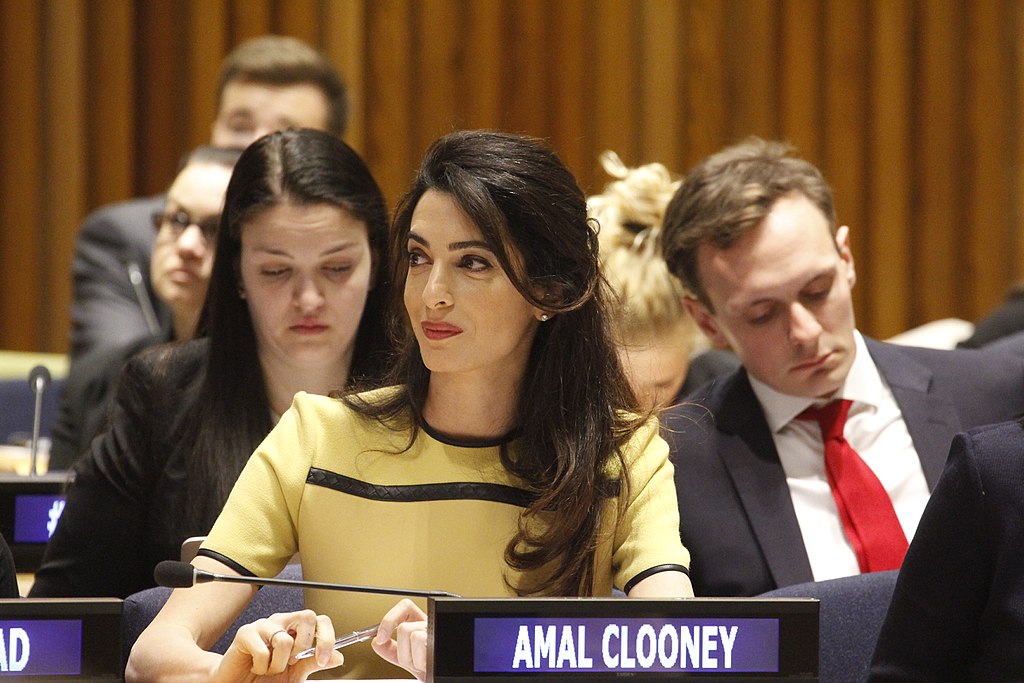 Human rights lawyer and humanitarian Amal Clooney will deliver the opening keynote remarks at this year's Greenbuild International Conference and Expo, taking place November 14 to 16 in Chicago, announced event hosts U.S. Green Building Council (USGBC) and Informa Exhibitions. The theme of this year's conference, "Human X Nature," explores the intersection of humanity and the built environment.
"Green building is about providing equal access to safe, healthy, and sustainable environments for everyone," said Kate Hurst, senior vice-president of conferences and events with USGBC. "It is about understanding that every life matters, and furthermore, that quality of life must be preserved. Amal has a deep understanding of this. She has spent her life fighting for the underserved and underrepresented, and her tireless and extraordinary efforts on behalf of others underscore the greater humanitarian mission of our movement."
A visiting human rights professor at Columbia Law School, Clooney practices at Doughty Street Chambers in London, where she specializes in international law and human rights. She was previously named a Young Global Leader by the World Economic Forum and serves on the Forum's Global Council on Human Rights. Clooney is a frequent advisor to government on international law and has held a number of posts within the United Nations.
In 2016, she cofounded the Clooney Foundation for Justice with her husband. One of their first projects, which aimed to educate thousands of refugee children in Lebanon, was showcased at the 2016 United Nations summit on the refugee crisis.
"We are thrilled to align Clooney's powerful message and mission with this year's Greenbuild theme of Human X Nature," said Lindsay Roberts, group director, Informa Exhibitions. "Amal's passion for equality and human rights will resonate with the equally passionate Greenbuild audience."
To register for the Greenbuild Conference, click here.