Amanda Sturgeon steps down as CEO of ILFI
January 13, 2020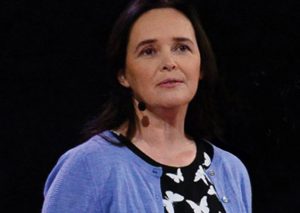 Amanda Sturgeon, FAIA, is stepping down from her role as CEO of the International Living Future Institute[2] (ILFI) in February. She joined the Seattle–based nonprofit organization almost 10 years ago.
Sturgeon has engaged with ILFI since her founding board position with the Cascadia Green Building Council, one of three original chapters of the U.S. Green Building Council, in 2000.
"Now, with the organization in a strong position and with our programs ready to scale, the moment to transition to the next leader has come," Sturgeon said in statement.
The leadership team, along with members of the ILFI board, has formed a transition team to lead ILFI while they search for a new CEO.
Under Sturgeon's leadership, the organization has helped advance green building practices globally, developing standards like the Living Building Challenge (LBC) and framework tools like the Living Community Challenge, Architect Magazine[3] reports.
"I will take what I have learned from leading this incredible, passionate community and continue to impact the world in new ways," Sturgeon said. "I believe this is the decade that counts for global climate change and life on Earth as we know it, and I know that I will continue to work alongside you as we envision and bring forth a living future for all."
Endnotes:
[Image]: https://www.constructionspecifier.com/wp-content/uploads/2020/01/Opener-10.jpg
International Living Future Institute: https://living-future.org/
Architect Magazine: https://www.architectmagazine.com/
Source URL: https://www.constructionspecifier.com/amanda-sturgeon-steps-down-as-ceo-of-ilfi/
---