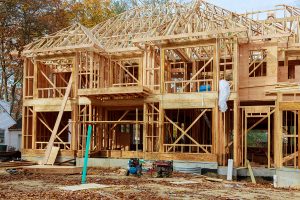 by Bradford Douglas, PE
It is no secret the construction industry must play an active role in enhancing resiliency, particularly in high-wind and seismic areas where ongoing development continues to increase the number of buildings exposed to extreme weather conditions. Fortunately, building codes and performance criteria are updated on a regular basis to address the need for better planning and mitigation of such conditions.
The American Wood Council's (AWC's) 2018 Wood Frame Construction Manual (WFCM) for one- and two-family dwellings is a referenced standard for wood design in the International Code Council's (ICC's) 2018 International Building Code (IBC) and 2018 International Residential Code (IRC). The publication equips designers and code officials with engineered and prescriptive construction methods resulting in more resilient wood buildings.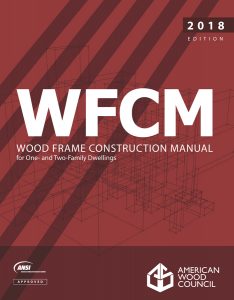 It also serves as a useful tool in the design of non-residential buildings in Risk Category I or II fitting within the 2018 WFCM scope of building size and assigned loads, such as commercial buildings where the bottom floor is used for retail, offices, and/or restaurants.
Practical guidance, technical detail
Developed by AWC's Wood Design Standards Committee, the updated publication offers both practical guidance and technical detail, covering wood design and construction provisions for connections and wall, floor, and roof systems for one- and two-family dwellings, as well as a range of structural elements such as sawn lumber, structural glued laminated timber (glulam), wood structural sheathing, I-joists, and trusses.
Framing members attached with properly designed fasteners and connectors help to resist forces associated with high-wind and seismic events, as do diaphragms and shear walls made from wood structural panels (WSPs) properly attached to wall and roof framing. For buildings within its scope, the 2018 WFCM contains both engineered and prescriptive solutions for wind, seismic, and gravity loads.
Tabulated engineered and prescriptive design provisions in the 2018 WFCM Chapters 2 and 3, respectively, are based on the following loads from American Society of Civil Engineers/Structural Engineering Institute (ASCE/SEI) 7-16, Minimum Design Loads and Associated Criteria for Buildings and Other Structures:
0 to 342 kg/m2 (0 to 70 psf) ground snow loads;
145 to 314 km/h (90 to 195 mph) 3-second gust basic wind speeds; and
seismic design categories A to D.
Updates in 2018
With the 2018 IBC and 2018 IRC available for adoption and enforcement, it is important to note corresponding updates in the 2018 WFCM. Primary changes include updated reference to and design loads from ASCE 7-16. The "Basic Wind Speeds for One- and Two-family Dwellings" figure has been revised based on the 3-second Gust Basic Wind Speeds for Risk Category II Buildings to coordinate with updated reference to ASCE 7-16.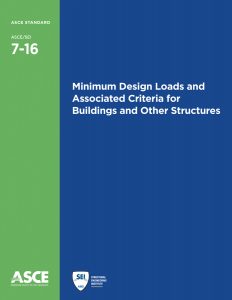 Requirements for identification and description of WSPs to recognize "Performance Category" consistent with IBC have been added. WFCM references to WSP thickness appear in several forms. References to WSP thickness were revised throughout the standard to consistently describe the panels and more accurately describe thickness as a nominal value to coordinate with changes to 2018 WFCM Section 1.2.1.8 and the 2018 ICC codes. For example, 12 mm (15/32 in.) WSP becomes nominal 12 mm (15/32 in.) WSP; 11 mm (7/16 in.) becomes nominal 11 mm (7/16 in.); and minimum panel thickness (in.) becomes minimum nominal panel thickness (in.).
Revisions have been incorporated to coordinate with ASCE 7-16's increased roof uplift requirements due to changes in localized roof wind design pressures and addition of lower wind speed categories (e.g. 145, 153, 161, and 169 km/h [90, 95, 100, and 105 mph]).
The roof rafter uplift tables have been updated to provide roof uplift requirements and maximum spans for roof rafters in accordance with ASCE 7-16 localized roof wind design pressures.
Fastener criteria from AWC's 2018 National Design Specification (NDS) have been incorporated into the manual to include provisions for roof sheathing ring shank (RSRS) nails and fastener head pull-through design values.
Additionally, terminology used for rake overhangs has been clarified and rake overhang lookout blocks have been limited to 229 mm (9 in.) based on increased roof uplift requirements due to localized roof wind design pressures.
"Shear Wall Assembly Allowable Unit Shear Capacities," "Maximum Shear Wall Segment Aspect Ratios," and "Sheathing Type Adjustments" tables were revised to incorporate updated aspect ratio adjustments consistent with AWC's 2015 Special Design Provisions for Wind and Seismic (SDPWS).
"Roof Sheathing Attachment Requirements for Wind Loads" table was also revised to give common, box, and RSRS nail size and sheathing options by including requirements for uplift load per nail and fastener uplift capacity.
A free electronic version of the 2018 WFCM is now available online in PDF format. Visit AWC for more details regarding these changes and to view a recent webinar to obtain free education credits. A print version of the standard is expected to be available for purchase in the coming months.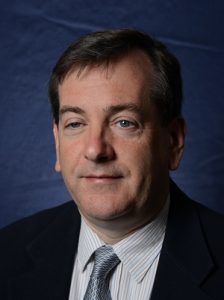 Bradford Douglas, PE, is vice-president of engineering at the American Wood Council (AWC), which represents the interests of the North American wood products industry. Douglas directs a program aimed at developing state-of-the-art engineering data, technology, and standards on structural wood products, systems, and assemblies for use by design professionals and building officials to assure safe and efficient design and use of wood. He is a graduate of Virginia Tech. Douglas can be contacted at bdouglas@awc.org.