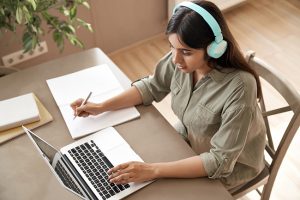 CSI certifications are valid for a period of three years and the year of expiration is based on the initial cycle and year of certification. CSI sends email reminders for recertifications beginning 120 days prior to the deadline. Here are the upcoming recertification dates for this year and 2022.
Spring/Summer:
recertification window is from March 1 to June 30, 2021, for $140; and
reinstatement window is from July 1 to August 15, 2021, for $185.
Fall/Winter:
recertification window is from September 1, 2021 to January 15, 2022, for $140; and
reinstatement window is from January 16, 2022, to February 15, 2022, for $185.
To maintain your certifications:
actively learn and earn at least 24 learning units (LUs) within the three years leading up to your expiration date;
log your qualifying 24 LUs into your CSI account;
click the 'Renew/Reinstate' button (you will not see this button until 120 days prior to your certification's lapse date and CSI will send you multiple reminders via email); and
pay the recertification fee.
Continuing Education Learning Units (LUs):
100 percent of LUs must pertain to the AEC industry and the body of knowledge related to each CSI credential;
0.25 is the minimum LU accepted;
LUs must be both earned and submitted during the three-year recertification cycle (e.g. a 2016 course will not acceptable for the 2018-2021 window);
if you are maintaining more than one CSI certification a total of 24 LUs are required for each certification and a maximum of 12 LUs (50 percent) may overlap, however, content must be relevant to each specific certification; and
it is the ethical responsibility of the learner to only claim credit once for activities in which they have participated, if you previously attended a live presentation and earned LUs, you may not claim duplicate credit for the on-demand version of the same presentation.
Contact CSI for more information.