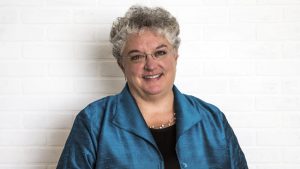 Carole Wedge, FAIA, is the recipient of the 2020 Edward C. Kemper Award by the American Institute of Architects (AIA).
Named in honor of the AIA's first executive director, the Edward C. Kemper Award is given annually to an architect who has contributed significantly to the profession through service to the institute.
Wedge is the president and CEO of Shepley Bulfinch, the nation's oldest continuously operating firm, where her career began in the mailroom more than 30 years ago. In the 15 years since she assumed the firm's presidency, she has infused its vision and culture with innovation, diversity, and sustainability, AIA said. Wedge also serves as the treasurer on the board of directors for the Architects Foundation, AIA's philanthropic partner.
"Carole is such a positive and powerful role model, so steadfastly committed to equity, diversity, and inclusion, in her service and in her firm leadership," Kate Schwennsen, FAIA, 2006 AIA president, wrote in a letter supporting Wedge's nomination. "To take Shepley Bulfinch, a leading, 150-year-old firm, to national certification as a woman-owned business, with majority female leadership, is a hugely important example in and for the profession. She has shown us all what is possible, and that diversity and inclusion are good for business."