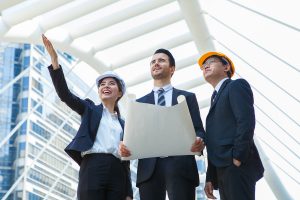 Architecture firm billings rose for the seventh consecutive month, with the pace of growth in April increasing from March, reports the American Institute of Architects (AIA). Overall, April saw an Architecture Billings Index (ABI) score of 52.0, with any score above 50 representing an increase in billings, indicating the business environment continues to be healthy for architectural firms despite recent labor shortages, growing inflation on building material costs, and rising interest rates.
The April ABI revealed strongest business conditions at firms in the West (55.1), while billings softened slightly in the Midwest (49.6). South and Northeast firms reported scores of 51.8 and 50.3, respectively. The reported project inquiries index weakened slightly compared to March, falling from 58.1 to 56.7; design contracts index also dropped, going from 51.5 to 50.1.
"While there was slower growth in April for new project work coming into architecture firms, business conditions have remained healthy for the first four months of the year," said Kermit Baker, AIA chief economist. "Although growth in regional design activity was concentrated at firms in the sunbelt, there was balanced growth so far this year across all major construction sectors."
Specific sectors performed as follows:
commercial/industrial scored 52.7;
institutional scored 52.0;
multifamily residential scored 50.7; and
mixed practice scored 50.6.
Regional and sector categories are calculated as a three-month moving average, whereas the national index, design contracts, and inquiries are monthly figures.
Produced by the AIA Economics and Market Research Group, the ABI is derived from a monthly survey on the increase, decrease, or consistency of billings, which is sent to firms owned by AIA members.
To read more, click here.