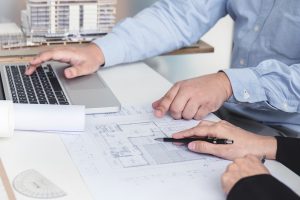 American Society of Heating, Refrigerating, and Air-conditioning Engineers (ASHRAE) has launched a new rating within its Building Energy Quotient (Building EQ) Portal that is aimed at providing users with a faster, more automated approach to receiving a Building EQ performance score. The new evaluation, called "As Designed," compares a building's energy use to similar structures based on physical characteristics and systems, whereas the existing 'In Operation' rating compares tangible, metered energy use.
"We are excited to launch the As Designed rating as a complimentary tool for easily benchmarking energy performance, which can stimulate the adoption of high performance building techniques to achieve full design potential," says Hugh Crowther, Building EQ committee chair. "The Building EQ program offers a unified system of both asset and operational ratings, helping building owners make informed decisions on how to improve energy performance, reduce cost, and effectively manage their building portfolio."
Applicable to both new and existing buildings, the As Designed rating:
uses standardized energy use simulation of the candidate building;
is based on a building's physical characteristics and systems;
is independent of occupancy and operating variables;
compares potential energy performance between buildings with very different operational and occupancy profiles; and
models only the candidate building for consistency between the two ratings.
The two evaluations—As Designed and In Operation—can be used either independently to compare a candidate building to similar buildings in the same climate zone or together, to establish an assessment of a building's design potential compared to actual operation.
To read more about ASHRAE's Building EQ Portal, click here.