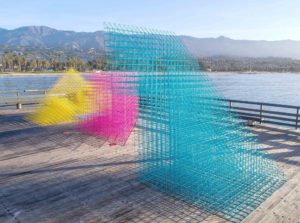 Long-time Harvard professor is one of the winners of the 2017-'18 Architectural Education Awards. Each year, the Association of Collegiate Schools of Architecture (ACSA) honors educators for exemplary work in building design, community collaborations, scholarship, and service.
Jorge Silvetti, Int'l Assoc. AIA, of Harvard University is the recipient of ACSA/American Institute of Architects (AIA) Topaz Medallion. The award honors an individual who has been intensely involved in architecture education for more than a decade and whose teaching has influenced a broad range of students. Silvetti has taught at the university's Graduate School of Design since 1975 as a gifted professor and mentor. Currently, he is the Nelson Robinson, Jr. Professor of Architecture and leads design studios, as well as delivers regular lectures on history, contemporary theory, and criticism.
Award winners inspire and challenge students, contribute to the profession's knowledge base, and extend their work beyond the academia, and into practice as well as the public sector.
For the full list of award winners, click here. The winners will be honored at the association's 106th annual meeting where Silvetti and architects Odile Decq, Tod Williams, and Billie Tsien are the keynote speakers. Hosted by the College of Architecture and Planning, University of Colorado Denver, the theme for this year's meeting to be held from March 15 to 17 is 'The Ethical Imperative.'
The event has a mix a workshops and paper presentations. as well as For more information and registration, click here.