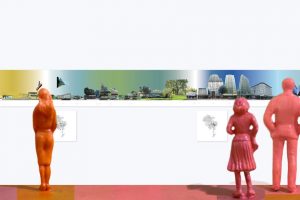 The Association for Women in Architecture Foundation (AWAF) announced the largest single financial gift in the nonprofit's history.
AWAF was honored on its 25th anniversary by a gift from the estate of architect Sarah Hays. The bequest will strengthen its mission to foster educational and professional leadership opportunities for women in architecture, and to continue growing and enhancing its programs for emerging and established women designers.
Hays' bequest will also allow AWAF to more than double its scholarship and fellowship programs. It will establish a new $10,000 scholarship in her name, to be awarded to a singular woman who exhibits great potential for groundbreaking work in the profession. Additionally, AWAF is exploring partnerships with organizations which complement and further its mission, as a means of reaching even more varied and diverse groups.
Hays (1954-2020) was an architect and designer from Los Angeles, California. After earning a bachelor's degree in history from Stanford, she pursued a degree in interiors in her late 20s at the Istituto Europeo di Design, while living in Rome for 10 years. She then returned to Los Angeles, where she received her architectural license. Hays was a member of the Association for Women in Architecture + Design (AWA+D) and a host for AWAF fundraising events. She was also instrumental in the creation of the Expo Line's Westwood Greenway and was recognized by Los Angeles city council for her leadership and dedication to the project.
AWAF offers scholarships and fellowships to young professionals and mid-career women in the industry. Fellowships are awarded to professional women in architecture and allied arts. Applications open in January 2022 and close in March/April 2022. The recipients of the scholarships, fellowships, and new partnerships programs will be announced as part of the AWA+D annual symposium.