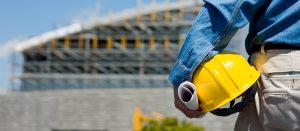 Global engineering, construction, and project management company Bechtel has been named the largest U.S. construction contractor for the 20th consecutive year by industry magazine Engineering News-Record (ENR). The listings are based on 2017 revenues.
"This recognition reflects our customers' trust in the people of Bechtel, who are committed to delivering the best projects on earth," said Brendan Bechtel, the company's chairman and CEO. "We will continue to help our customers achieve their goals through the disciplined execution of our business strategy to invest in people, perform as promised, and build our company for the long term."
Additionally, Bechtel is ranked first among 20 contractors in the following industry sectors:
petroleum;
transportation; and
industrial.
Overall, the survey demonstrates strong and steady growth for contractors in 2017. The top 400 companies, as a group, generated a record $373.98 billion in contracting revenue last year, representing an increase of 2.1 percent from 2016's $366.41 billion, reports ENR.
To read more, click here.