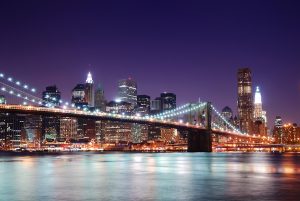 Cayuga Capital Management has secured $36 million in financing for a 64-unit, luxury property in Brooklyn's Bushwick neighborhood.
The development at 600 Bushwick Avenue comprises 41 two-bedroom apartments and 23 studio apartments, with 30 percent of the property's multi-family units designated as affordable residences. The building's retail space covers 1308 m2 (14,080 sf) and is 100 percent leased until 2030. Its largest retail tenant, The Learning Experience Academy, is estimated to take occupancy in January 2022.
On behalf of Cayuga Capital Management, financiers Walker & Dunlop secured a five-year bridge loan with a competitive floating rate to replace the property's existing construction loan.
The property was built in 2018 and is one of the newest in the surrounding area. Ideally positioned on the western edge of the Bushwick neighborhood, it is just a block away from the M, J, and Z subway lines, providing residents with ease of access to Manhattan, Brooklyn, and the greater New York metro area.