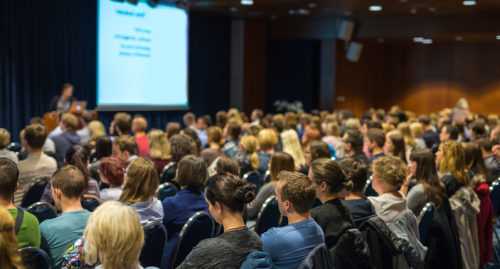 In March, more than 200 attendees were able to be part of the inaugural Conference on Piling and Ground Improvement Technology for the Modern Building and Infrastructure Sector, hosted by the Deep Foundations Institute (DFI) and Piling and Foundation Specialists Federation (PFSF) in Melbourne, Australia. The conference offered a variety of presentations, exhibits, and events to those interested in learning more about the piling and ground improvement industry.
"There was a tremendous energy and buzz throughout the entire conference," said Theresa Engler, DFI's executive director. "The interaction between the audience and the speakers was very dynamic and resulted in in-depth and valuable discussions on the design, construction, and performance for piling and ground improvement techniques for building and infrastructure works."
Many attending professionals agreed the 28 technical and 11 poster presentations covered a strong variety of applications and innovations within the industry. Some highlights included:
"Challenges in the Design and Construction of Deep Foundations for Transportation Infrastructure Projects," delivered by DFI president, Dan Brown, PhD, PE, D.GE;
"Geotechnical Design Considerations for Rock-socketed Piles," delivered by Chris Haberfield, PhD, principal geotechnical engineer of Golder Associates;
"Designing Piles for Seismic Events," delivered by Harry Poulos, PhD, PE, consultant with the Coffey Group; and
"Ground Improvement by Dynamic Replacement within Intertidal Mangrove Mud Environment Ichthys LNG, Darwin," delivered by Philippe Vincent, managing director at Menard Oceania.
Both of the hosting companies are associations seeking to improve competence and knowledge within the industry, with DFI's members being experts in the deep foundations industry and PFSF's primarily being piling and foundation engineering professionals. After the conference's resounding success in Melbourne, the associations are already planning a repeat event.