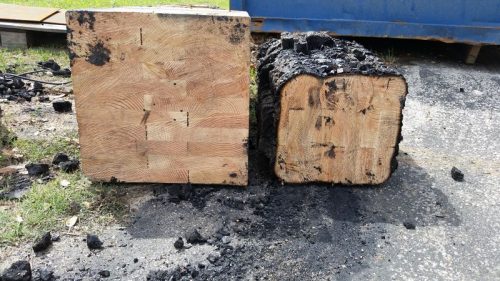 In response to concerns about fire and seismic safety as it relates to wood construction, industry-driven group Think Wood continues to build resources in its Think Wood Research Library supporting the application of softwood lumber in residential and nonresidential building projects.
Since its 2017 launch, the library has amassed nearly 900 pieces of research to aid architects, engineers, and other industry professionals in the design and building of safe, high-performing wood structures.
Among the information collected by the association is research demonstrating fire can be safely and effectively controlled in wood buildings when proper protections are in place. Cited reports addressing the material's fire performance include:
"While the fire performance of mass timber has been studied for many years and is broadly accepted for prescriptive design uses, more industry research and resources are needed to evaluate the material's structural fire safety when it is used for taller buildings or used with new mass timber technologies," said David Barber, fire safety engineer at Arup. "We are proud to have our Glulam Connection Fire Test Report hosted on the Think Wood Research Library to help bridge this knowledge gap."
Collected research also includes resources evaluating the seismic performance and resilience of wood buildings, including Seismic Performance of Wood Midrise Structures, published by the NRC. Additionally, the library houses case studies, reports, and research papers on other design topics, including acoustics and vibrations, energy and environment, and building codes and cost.
To access the library, click here.