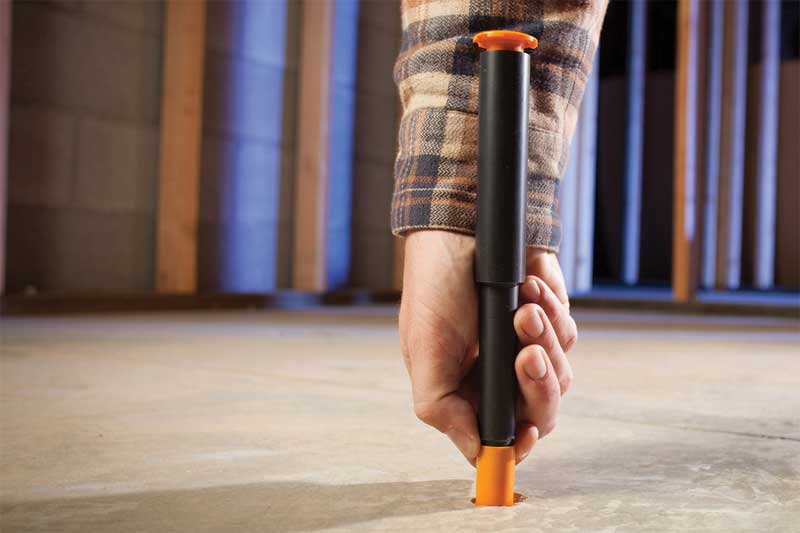 Benefits of the updated standard
The 2018 update to the ASTM F2170 standard can shave two full days off any project timeline. However, it is important specifiers mention the in-situ RH test in project documentation. Otherwise, one cannot know for sure the project team will choose the RH testing method and take advantage of the shorter testing window.
GCs and flooring professionals should be excited about the accelerated timeframe the updated RH test standard allows, as it will help them focus their time and resources more efficiently in getting to project completion. The latest RH test research, combined with the publication of the revised ASTM F2170 standard, gives assurance of being able to plan and act based on a 24-hour waiting period while minimizing the risk of a moisture-related flooring failure down the road. The new 24-hour RH test window is a "win-win" for everyone involved. GCs and flooring contractors can improve their utilization of project resources. Architects and specifiers can be confident the right RH test standards get employed for accurate results within a shorter timeframe. Clients can also enjoy beautiful, resilient concrete floors for years into the future.
Jason Spangler has more than 20 years of experience in sales and management in a spectrum of industries. He has successfully launched a variety of products, including the original Rapid RH concrete moisture tests. Spangler works with Wagner Meters as its Rapid RH product sales manager. He can be reached at jspangler@wagnermeters.com.