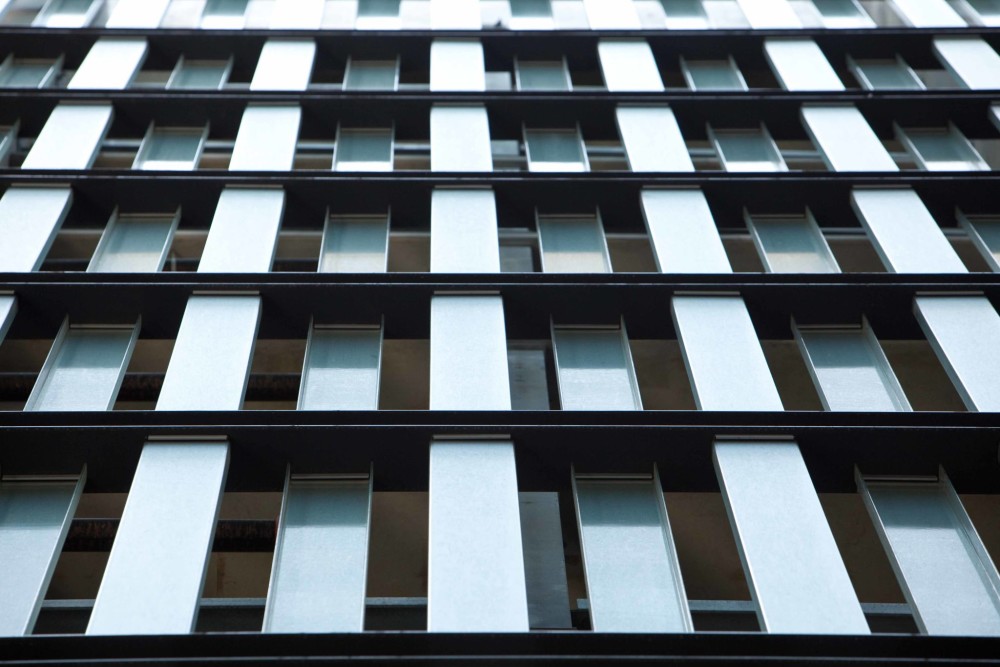 by Jeff Razwick
When channel glass was first introduced in North America, suppliers and design professionals talked about it primarily in the context of daylighting. The U-shaped, translucent cast-glass channels have the desirable ability to diffuse large amounts of natural daylight deep into interior spaces while minimizing glare, shadows, and heat transfer. They can help building teams strike the delicate balance of using glazing to enhance building occupant comfort without detracting from energy performance goals.
As design professionals have grown more familiar with the material, many now recognize its benefits extend beyond harnessing daylight. The linear channel glass segments provide a depth and profile not found in conventional glazing, and can therefore be used as much to contribute to the art of building design as to diffuse daylight.
For design professionals interested in using channel glass' distinctive shape to enhance modern buildings, this three-part series will provide considerations to aid the design and specification process, beginning with high-performance, aesthetic configurations. As with any specialty glazing material, one should consult the manufacturer's or supplier's documentation for specific product recommendations.
Channel glass design basics
Channel glass systems consist of self-supporting, U-shaped cast-glass channels mounted in an extruded aluminum perimeter frame. The versatile segments are available in varying colors, translucencies, and textures, and are cast in up to 7-m (23-ft) lengths. They can be installed in vertical and horizontal orientations in exterior and interior applications.
The linear segments are available in various face widths, ranging from 232 to 331 mm (9.13 to 13 in.), with consistent flange depths. This provides architects with the design freedom to mix and match plank sizes in a given elevation to create visual interest. Their long, narrow shape also enables curved and serpentine walls with tighter radii than conventional glass, as will be discussed in part two of this article series.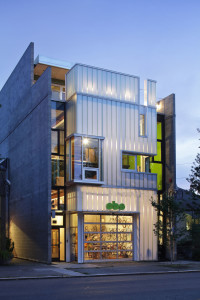 The cast-glass channels are either single- or dual-glazed, depending on project criteria. Single-glazed channel segments are commonly used in interior and exterior feature walls, such as decorative cladding, rainscreens, and other applications where wind loads and energy efficiency are not a concern. In these applications, the planks can be set in various customized arrangements to achieve a specific aesthetic or enhance performance. This is particularly true in vertical applications as the channels do not require intermediate mullions. For instance, arranging vertical, single-glazed channel glass segments with openings between them is an effective way to screen views while still allowing for natural air ventilation.
Dual-glazed segments are typically specified when the planks function as part of the building envelope. The nesting channels are mounted in an overlapping fashion to provide extra strength against imposed wind loads, enabling them to be used in place of traditional curtain walls and storefronts. The dual-glazed configuration also helps manage heat transfer, and is ideal when channel glass is used as a light-transmitting wall where heat gain or loss is a concern.
The overlapping channels reduce heat transfer by creating an insulated dead air-filled space and thermal gap. Dual-glazed channel glass systems with thermally broken frames and insulators can further improve their energy efficiency. For example, adding insulating materials and low-emissivity (low-e) coatings can reduce the solar heat gain coefficient (SHGC) to as low as 0.31 and the U-value to 0.21 while still preserving light transfer.