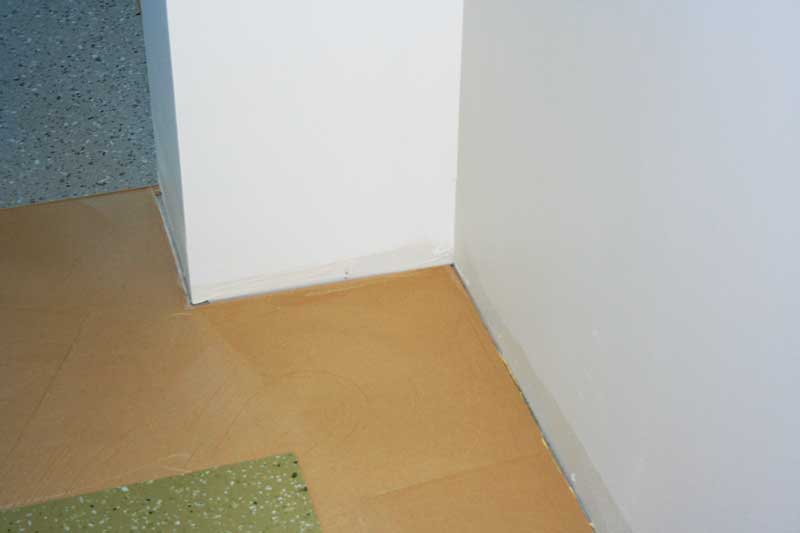 Wood
Common underlayments for wood include:

recycled rubber;

cork;

foam;

wood composites; and

sheeted goods.
The key attributes all these options share is a firm base and absence of moisture. When installing hardwood, the surface must always be clean, flat, and dry. In sound-control situations, wood underlayments are typically floated over or glued to the top floor. It is rarely acceptable to use nails. However, there are underlayment options offering a 'sleeper' system, which allows the user to nail 19-mm (¾-in.) solids without compromising installation. It is important to note this method will not penetrate the actual acoustical product, and therefore, will not compromise the acoustic value.
Tile and stone
The standard installation method for tile or vinyl is a thin-set mortar, also referred to as the wet-set installation method. Due to this install method, and the moisture associated with it, wood and wood composite underlayments are not recommended. With a thin-set installation, it is important to select an acoustical underlayment unaffected by moisture, and that has the ability to bridge cracks and subfloor irregularities. Acceptable pads include variations of recycled rubber, cork, foam, and sheeted goods. It is important to note subfloors should have an L360 for deflection.
Vinyl
Due to the softness of sheet vinyl flooring, it has limited resistance to footfall noise and easily indents. There are two types of energy primarily affecting luxury vinyl tile (LVT) and luxury vinyl planks (LVP). The first is dynamic energy, which is the transfer of energy to the floor from people walking or rolling loads across the surface. These actions can indent the floor and transfer sound to the space below.
Static energy, on the other hand, is brought about by objects in place for extended periods of time, such as a desk or chair. This too, can lead to indentions. Therefore, when selecting an underlayment for vinyl, it is critical to select a firm product that can withstand the effects of both dynamic and static energy.
Carpeting
Carpet is the most commonly installed floorcovering application. Carpet inherently offers some level of sound-control. When incorporating an acoustical underlayment, it is important to select one with the right amount of firmness and cushion. The appearance of the face fiber will be retained far longer by the addition of a cushion as opposed to a bare hard surface below.
In some cases, a compromise must be met, as the best combination of firmness and cushion may not necessarily provide the highest level of acoustical value. Additionally, the underlayment must have some density; otherwise, it can lead to premature stretching of the carpet, damage to the backing system, and possible delamination.
Results
A prime example of how advanced planning can deliver superior acoustical performance is the Pacifica Honolulu project. This 46-story building has a residential interior area of about 39,950 m2 (430,000 sf) and 489 residential apartments. To minimize noise between units, an acoustic underlayment was necessary. Designers needed an underlayment system specially designed for use under tile and stone floors that would increase the IIC over the existing floor/ceiling assembly.
The project utilized a 5-mm (1/5-in.) thick underlayment system, made of a hemi-cyrstalline thermoplastic material, offering high energy impact with low weight, which will remain unchanged after repeated impact loads. Its design ensures that it will not rot, swell, or absorb water, and is anti-microbial.
Jamie Vallee is the Impacta product manager. He has been with Sound Seal for eight years and has extensive knowledge of acoustic underlayments. He can be reached via e-mail at jvallee@soundseal.com.